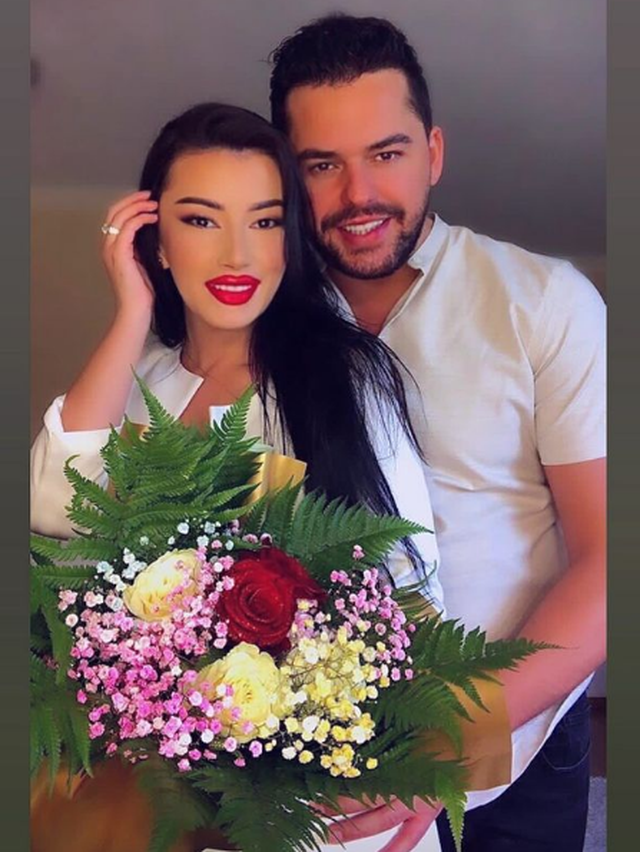 They have lived their entire love affair in complete silence and completely drawn to the attention of the public. The time of the pandemic has helped him even more, because both Shpati and Selvija, his lovely partner, did not want to be at the center of the pink news portals.
At first the relationship, then the engagement, the marriage and now the sweet reception have been lived very happily and in complete privacy. But beautiful things can not be kept to themselves… The moment came and the two together, publicly revealed the gender of the first child, whom they are looking forward to.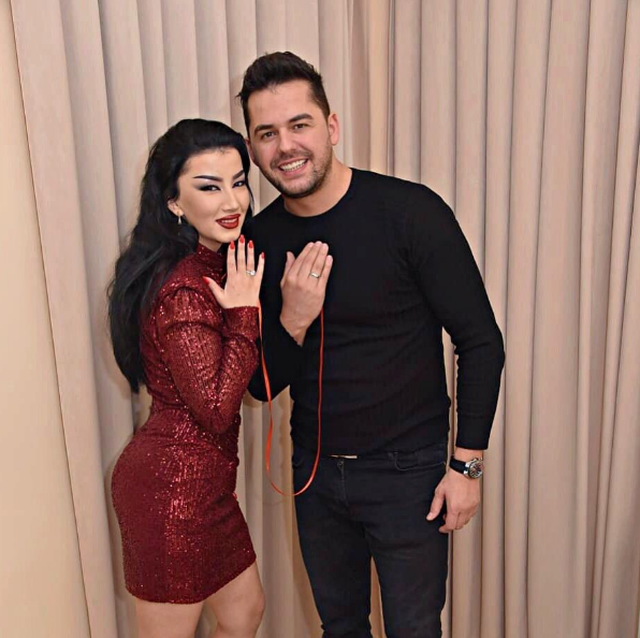 Të ftuar në "Rudina", këngëtari i njohur dhe partnerja e tij zbuluan se së shpejti do të jenë prindër të një djali. Pasi rrëfyen më shumë për lidhjen e tyre disavjeçare, momentet e bukura, por edhe sfidat që provuan në një kohë të jashtëzakonshme, Shpati dhe Selvija zbuluan se mezi po presin të mbajnë në krahë djalin.
Në një tullumbace të madhe në studio, Shpati mezi po priste ta ndante edhe me publikun lajmin e bukur. "Është djalëëëë", - u dëgjua zëri i Rudinës pasi këngëtari shpoi tullumbacen.
"Ishalla i ngjan Selvijes", - tha Shpati duke ia dhënë më shumë meritat bashkëshortes së tij. Por të dy pranuan se cilado qoftë gjinia, me rëndësi më shumë se gjithçka është të jetë i shëndetshëm.
"Ende nuk kemi vendosur për emrin, kemi shumë preferenca, por akoma..." – tha Shpati i pyetur për emrin e fëmijës: "Besoj, në fund do ia vendos për 5 minuta".