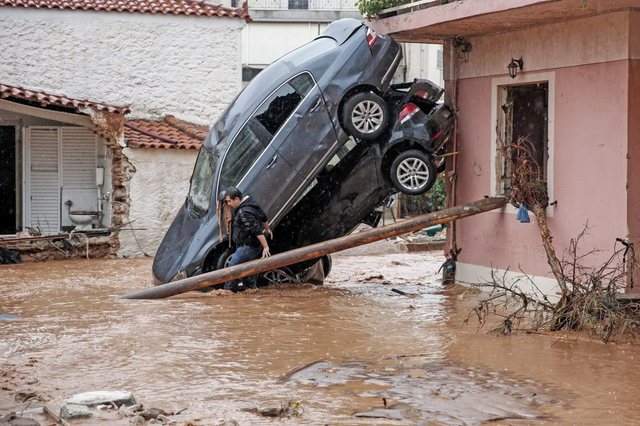 Bad weather has engulfed Greece with heavy rains that caused flooding in many areas.
The floods have brought catastrophic scenery to some areas in the neighboring state. The situation is quite critical in Attica, where some houses have been flooded while schools have been closed.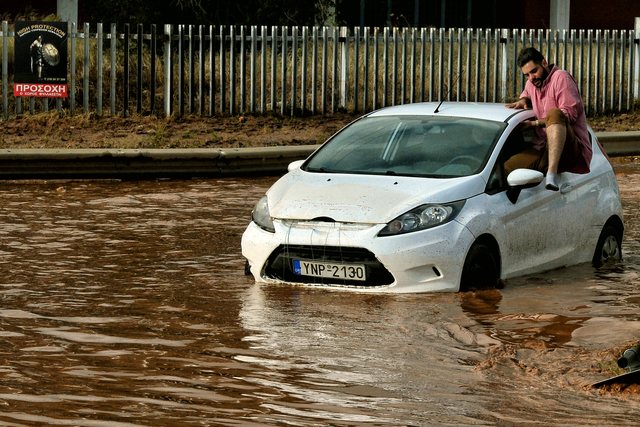 A passenger bus remained stranded and began diving into the water yesterday as footage of people as they helped each other out of the water were scattered everywhere. The bus sank in the water at Poseidonos in Paleo Faliro, while the passengers on board formed a line, where holding hands, they went out on the side of the road, while the water reached up to the knee.
More than 40 homes and businesses were flooded as a stadium was evacuated by the enormous amounts of rain that have fallen.
Firefighters are on the ground helping to evacuate citizens, while appealing for caution.
In Kifissos and Paraliaki there is a traffic ban for all vehicles, while in some areas such as Elefsina, in the center of Athens, Kallithea, Koropi and Renti area there were also power outages.