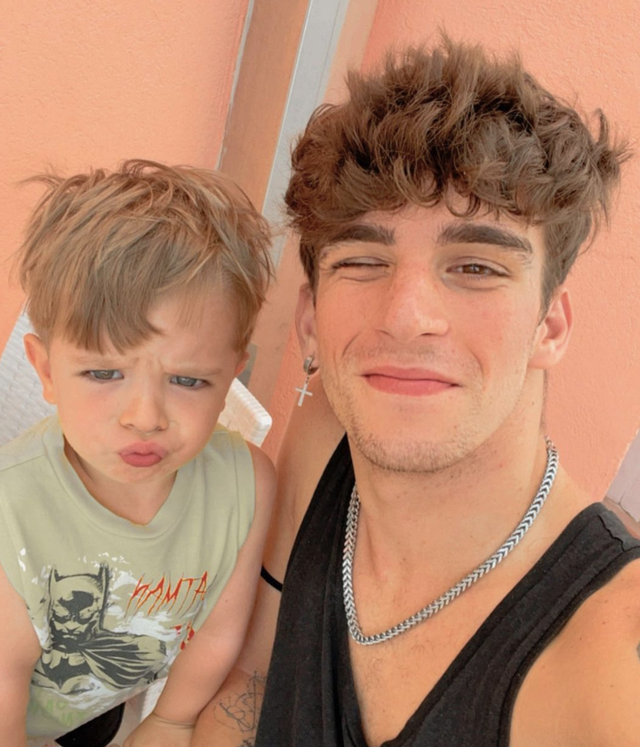 He has made millions of followers on TikTok (and hundreds of thousands on Instagram) have fun and laugh with his videos, singing and dancing with little Jasper.
It is about Ivanhoe Spalluto, a single and influential father, who is becoming more and more famous. Ivanhoe's story is very special and worth telling. Let's find out something about him, about the single dad who is making the whole network for himself.
Ivan is accused that the child is not really his, but he uses it as a strategy to get as many clicks as possible. But how does the truth stand?
Who is Ivanhoe Spalluto?
We have very little information about the biography of Ivanhoe Spalluto. We know that he is 23 years old (in 2021), that he was born in January, but the full date of birth is not known. We do not know what work he does, except that he is fast becoming a star on social media, especially on TikTok.
View this post on Instagram
Private life of Ivanhoe Spalluto
The thing that immediately stands out to Ivanhoe Spalluto is, of course, that he has a son named Jasper, his video and post partner on Instagram and TikTok, where they both sing and dance. At the time his girlfriend was born, Ivanhoe was only 19 years old. He immediately realized that this child was a gift to him.
"Jasper ishte planifikuar dhe kërkuar nga unë. Ai lindi në janar, 7 ditë pas ditëlindjes sime: ishte dhurata më e mirë që mund të merrja për 20 vitet e mia".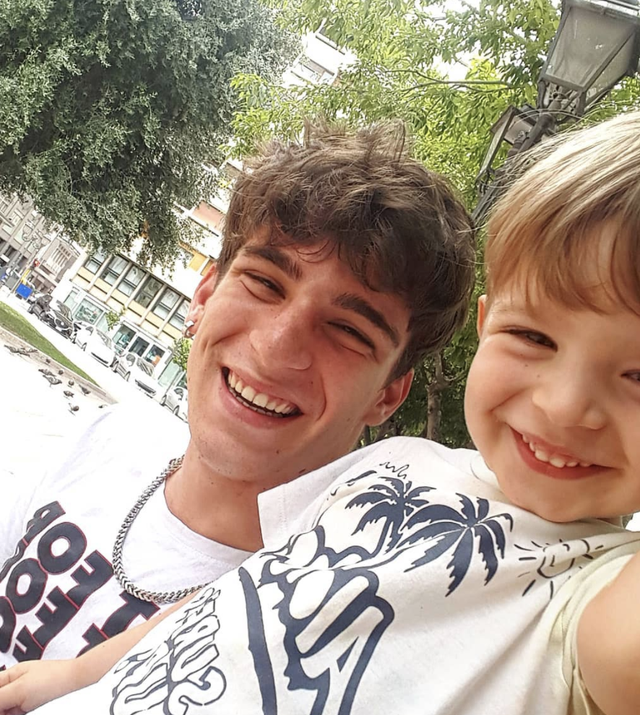 "Me kalimin e kohës, unë dhe mamaja e tij kuptuam, se për hir të vetë fëmijës, nuk ishte më gjë e mirë të qëndronim bashkë. Periudhat e para ishin të vështira. Muajin e parë nuk munda ta shihja djalin tim. Pasi gjithçka u rregullua, fillova ta shoh më shpesh, deri në një kujdestari të përbashkët, pra në 50%. Unë dhe mamaja e tij ia dolëm të bëheshim sërish miq, për të mirën e tij."
Ata u shfaqën në TikTok në qershor të 2020-ës. Ivan e bëri këtë sepse djalit të tij i pëlqen të kërcejë. "Çdo gjë që bëj në videot e mia nuk është e planifikuar, në momente të caktuara thjesht hap kamerën dhe xhiroj. Qëllimi i vetëm i videove të mia është të argëtoj djalin tim dhe juve gjithashtu. Në të njëjtën kohë i bëj të rinjtë si unë të kuptojnë se një fëmijë nuk është kurrë një kufi, përkundrazi...
View this post on Instagram
"Shpresoj shumë që prindërit e rinj të kuptojnë përmes asaj që ne përpiqemi të përcjellim, se nuk ka gjë më të bukur se të shijoni momentet me njerëzit që doni. Një ditë do t'i rishikoj me nostalgji këto video dhe nuk do të pendohem kurrë për këtë fëmijë në moshë te re, pavarësisht vështirësive ekonomike."
Today, Ivanhoe and Jasper have 4.2 million followers on TikTok, and about 600,000 on Instagram. Their videos are constantly distributed on the network as a source of inspiration and good emotions, which we need during the day.