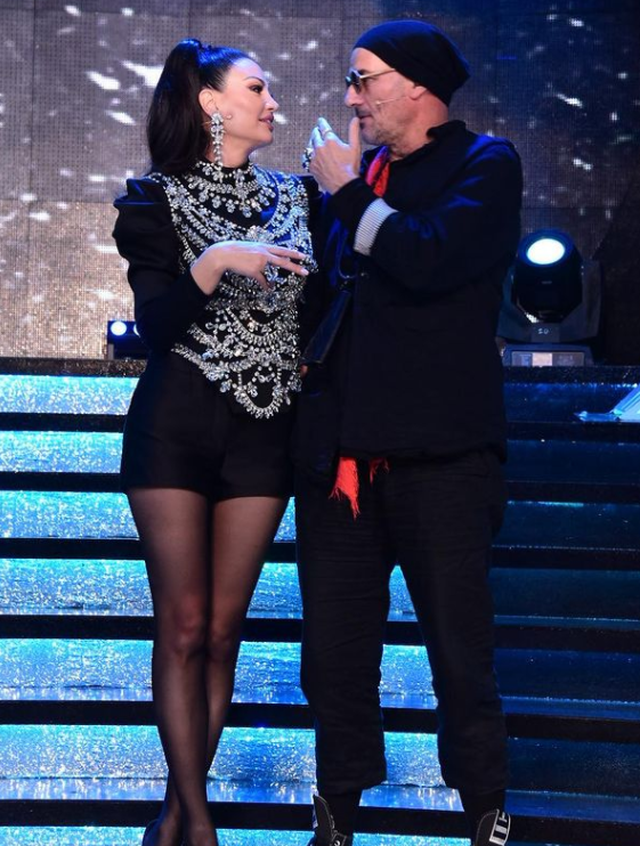 A few minutes after the quarrel with Robertin, Bleona left the studio leaving her chair empty. Although Alketa tried to calm the waters and look for "a yoga trainer", in reality the situation did not seem to calm down.
After a clip from the meetings of the week and a discussion in the studio between competitors in search of love, Bleona has not yet returned to her country.
It seems that Bleona is touched by Robert's words, as he, in the ongoing debate, mentioned Qerret, and even the fact that she still lives with her parents.
View this post on Instagram
After not seeing him for a few minutes, Alketa asked if Bleona had left the program, but Robert objected: "No, he left for a while ..."
"Everything is fine?" - was the next question from Alketa and Robert affirmed, implying that, despite the debate, they are both friends for years, so the televised debate between them remains constructive.
After Bleona returned to her chair, Robert tried to calm the situation, saying that they are friends with Bleona and it was just an example he took to explain more clearly what he meant.