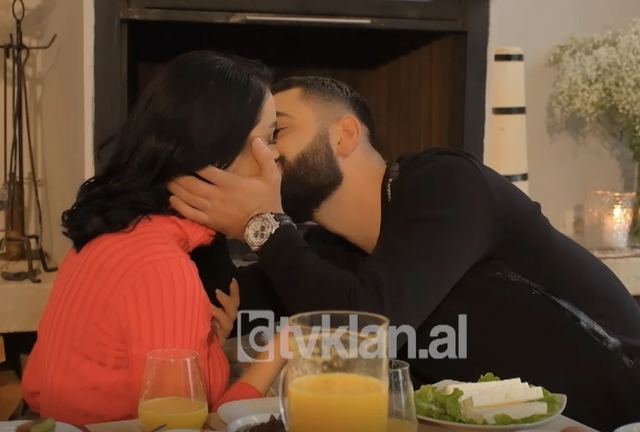 The meeting between Daniela and Viliani, broadcast tonight on "Love Story" on TV Klan, was accompanied by a lot of emotions.
They gave us the pleasure of another kiss, after that of Dea and Albion, this evening.
"What madness have you done in life that you think nostalgically about?" Was one of Daniela's questions.
"There was a girl, the one I kissed at the age of 14. We met very secretly, one fine day she told me this come to the house that I have no one. As we sat down, the door fell, her father came. I "I went out on the balcony. The moment my father entered the balcony, I jumped from there and broke my arm," Viliani said.
Daniela throws the idea to make the game with penalties, which cost her a romantic kiss with Viliani.
Despite having a nice meeting, Daniela gave Reit a chance for next week.