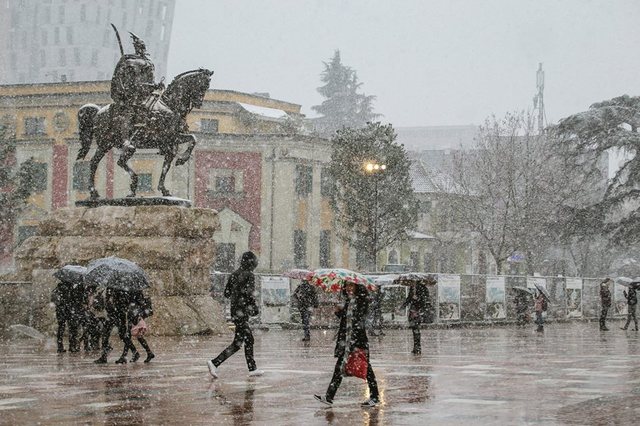 The weather during this weekend will remind you of the real winter. Starting from this Friday, which has been accompanied by rain and snow throughout the country, the weather will continue to be cold and wet throughout the territory.
According to Meteoalb, "the weekend will remain under the influence of unstable weather in our country, bringing rain showers in most of the territory and snowfall in mountainous areas.
We will have somewhat better atmospheric conditions on Saturday to bring back the moderate and locally intense rainfall on Sunday. Air temperatures will decrease, causing the minimum values ??to drop to -1 degrees Celsius in mountainous areas, while the maximum is forecasted at 14 degrees Celsius.
It is worth mentioning the problematic parameter of the wind during this weekend, since its speed reaches up to 70 km / h ".