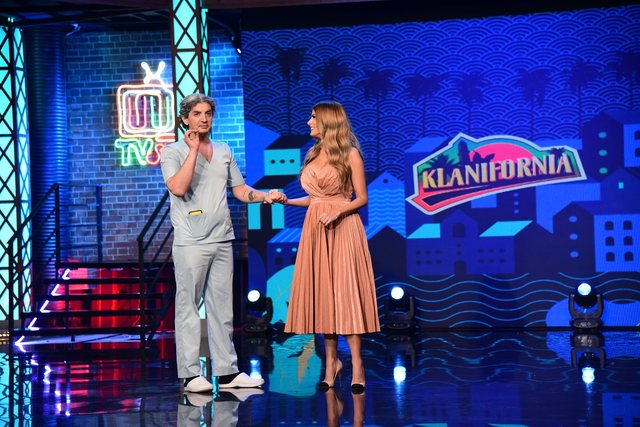 Surely, you too were surprised to see Marina on the stage of 'Clanifornia' this Saturday. Just 10 days after the birth of daughter Marget, the moderator of Tv Klan is back in charge and looks quite fit.
As soon as the comedy show started, Marina greeted and thanked everyone for their congratulations and support:
View this post on Instagram
" Let me thank you all for your many congratulations. Realistically, you surprised me and made me extremely happy. It's quite magical to feel the warmth of so many people at the same time and it tells me, that what I do and what we all do here in 'Klanifornia', has a special meaning to you. We will be uninterrupted together, every Saturday until New Year's Eve where this fantastic season we will crown the holidays with a super 'Klanifornia'.