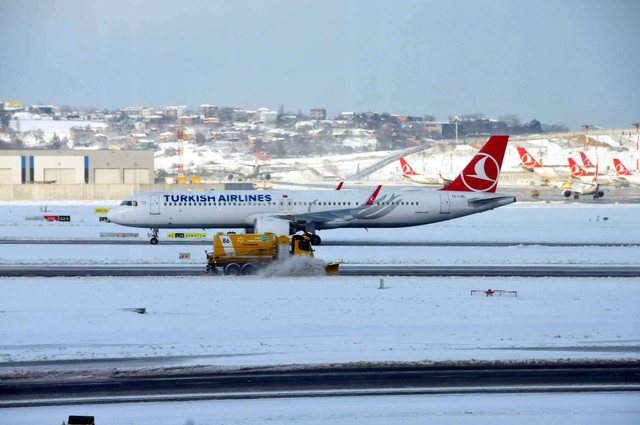 Heavy snowfall in Turkey has prompted Istanbul Airport to suspend flights until further notice.
Turkish Airlines has notified all passengers to check the updates on its website for flights from Istanbul Airport and Sabiha Gökçen Airport which is also located in Istanbul.
The snowstorm has also blocked the plane of the company "Air Albania" at the airport. The news was confirmed by the company through an announcement on social networks.
Even in Greece, where overnight temperatures dropped to -14 degrees Celsius, the storm suspended a parliamentary session and forced schools and vaccination centers to close in Athens.