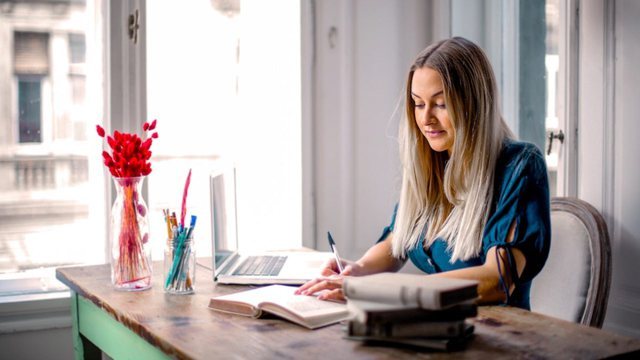 By Jasmin Pannu
When I first went from 9 a.m. to 5 p.m. working from home to business, the difference was extreme. It's not that I was not warned. I had heard everything, from how difficult it is to work from home to how some people became addicted to alcohol due to lack of structure.
This was the moment when I started to really consider how important physical space is. Our environment has the ability to build us or create a mountain of resistance. The bad news is that our environment can 'suffocate' us and leave us, no doubt, with a negative effect, but the good news is that even small changes can transform our space and us along with it.
Changing an environment for the better starts with awareness
I have discovered that when I pay attention to it, I can understand when an environment is inappropriate for me because I start to feel drowsy.
Involvement in consciousness has helped me take the energy of intuition more seriously and, in fact, do something about it much faster.
It turned out that my main problem with working from home was that the mind associated the place with relaxation and comfort. The house just wasn't categorized with work and the mind insisted on not doing it. So we negotiated.
We devoted certain parameters to the work. We designed the space in such a way that it looked like an office, adding useful things and removing those that might distract me.
Psychology tells us that if we can do something a little more difficult (such as removing the remote control batteries), we will focus more and not watch TV.
Of course, I discovered that the opposite is also true.
When I moved to my first home, the goal was for something like this to be the beginning of a whole new chapter in terms of professional growth. So when I decorated it, I let this purpose come into everything I chose and did not choose.
I made a list of everything the best version of myself would do: I would read more, I would be disciplined in work ethic, I would train every day, I would have a breakfast ritual.
Kështu, shtova 2 rafte librash në dhomën e ndenjës, shënova një tabelë në calendar për të ndjekur ditët e stërvitjes, mbaja ditarin dhe çajin, brenda mundësive, aty ku do të filloja stërvitjen e mëngjesit dhe shkruajta afirmime në vende ku mund t'i shihja shpesh.
Secila prej këtyre gjërave u bë kujtuese e vetëdijshme ose e pavetëdijshme e asaj që doja të bëhesha dhe duke i integruar ato në mjedisin e përditshëm, hapësira filloi të më shërbente.
Si një muraliste nga profesioni, mendoj shumë se si t'i bëj hapësirat më të mira. Dhe ajo që kam zbuluar ëshë se, ndonjëherë, transformimet më të mëdha mund të ndodhin përmes ndryshimeve të vogla dhe praktike.
Kur po dizajnoja hapësirën time, mendova gjatë dhe shumë rreth asaj se cilat zona të shtëpisë mund të ishin 'produktive' dhe cilat mund të ishin 'relaksuese'. Në hapësirat produktive instalova drita të bardha, një ndryshim i thjeshtë dhe i shpejtë i llambave, që në mënyrë drastike ndryshoi mënyrën se si ndihesha. Në hapësirat relaksuese, lash ndërtuesin t'i instalonte dritat, llamba standard me një ngjyrim të verdhë, të cilat ishin të lehta për syrin.
Një mënyrë tjetër se si e ndryshova mjedisin, ishte duke shfrytëzuar pak nga psikologjia e ngjyrave, diçka që zgjodha kur fillova të bashkoja aftësitë profesionale me biznesin tim.
Energjia jonë ndikohet nga ajo që shohim. Disa ngjyra vendosin tonin për mënyrën se si ndihemi në një mjedis, kjo është arsyeja pse bizneset mendojnë kaq shumë rreth tyre. Dhe për mendimin tim, të gjithë duhet.
Personally, I have integrated many nuances of blues and of home and work spaces. These colors are also among the favorites on public walls for the same reasons:
Yellow signals energy, attention and happiness in our brain. We are drawn to it. Blue is calm and soothing. So it provides a nice addition to the apartment, whether highlighted in a rose mu scattered throughout the apartment.
Overall, I have found that a change in the environment can positively affect the mind, body and soul. We devote considerable time to health, career, income. Why not spend some time in the space where you spend most of your life?