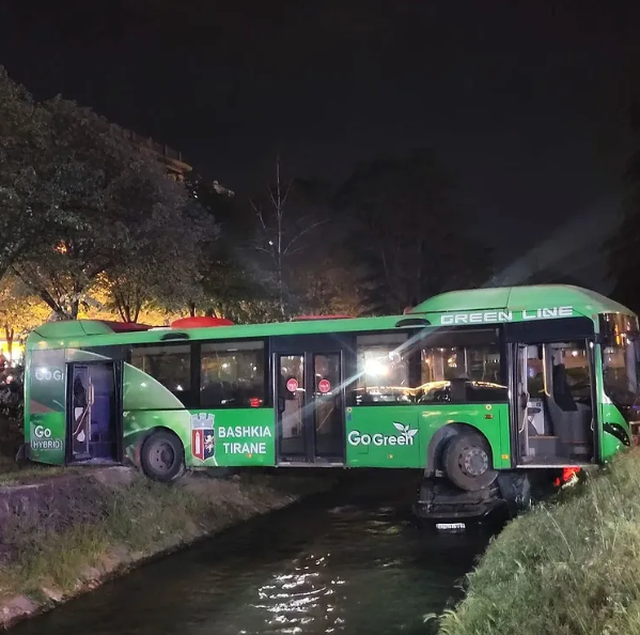 The crashed bus at the end of April left the Lana River last night for investigation reasons. The news was given by the mayor Erion Veliaj, who said that after the investigation, the vehicle will be returned to the place where it crashed, as an installation to remind everyone of the care we should have while circulating.
"At the request of the prosecution that is investigating the unique accident, it is required to move the vehicle to make the auto technical expertise in the garage / field. The vehicle was moved last night! "It will be returned at the end of the investigation there, as an installation for traffic care", wrote Veliaj next to a video where the vehicle is seen leaving.
View this post on Instagram
The bus crashed on April 29 after colliding with another vehicle, ending up in the Lana River.