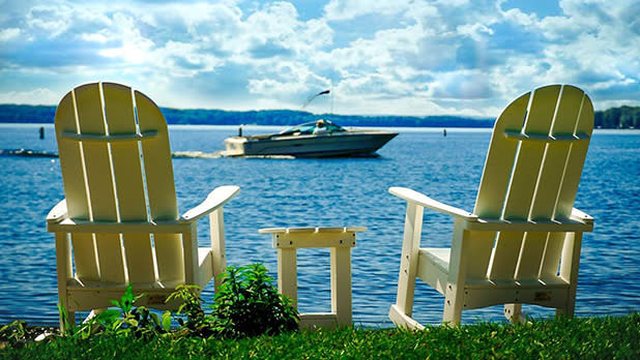 When it comes to finding the right flights, cost is an important factor for many of us - if you really do not care how expensive your flight is, then you are probably either traveling with company money or you are so rich enough to have your own private jet.
For everyone else, there are some tips and tricks you need to know to find the best deals.
Combine several airlines
Linjat ajrore në mbarë botën operojnë sipas një orari kompleks që është gjithnjë në ndryshim, dhe ndonjëherë ju mund të kurseni disa para duke kombinuar fluturime nga kompani të ndryshme. Varet se kur dhe ku do të shkoni, dhe mund t'ju duhet që të kaloni një kohë më të gjatë duke udhëtuar, por ekziston mundësia për të kursyer nëse dini se ku të kërkoni.
Një nga faqet më të mira në internet është Kiwi, e cila ju jep një mori opsionesh për të zgjedhur kur plotësoni vendndodhjet e pikënisjes dhe të destinacionit. Në fillim do të shfaqen ofertat më të lira nga shumë linja ajrore dhe ju mund të rregulloni lehtësisht kriteret tuaja të kërkimit (duke përfshirë numrin e ndalesave dhe ditët në të cilat dëshironi të udhëtoni) nëpërmjet opsioneve të filtrave që ndodhen në të majtë të faqes.
Shihni dy destinacione në një udhëtim
Një nga mënyrat për të përfituar më shumë nga një udhëtim është duke e kthyer një ndalesë në një qëndrim më të gjatë (por gjithsesi të shkurtër). Nëse ju duhet të lidhni dy fluturime së bashku për të arritur në destinacionin tuaj, pse të mos e shfrytëzoni sa më shumë këtë mundësi duke vizituar pak vendin ku do të ndryshoni fluturimet? Sigurisht, është e rëndësishme të siguroheni që ky është një vend që realisht dëshironi ta vizitoni.
Për këtë mund t'ju ndihmojnë disa faqe të njohura për kërkimin e fluturimeve, por gjithashtu ia vlen të kontrolloni drejtpërdrejt linjat ajrore. Për shembull, Icelandair ka një faqe të dedikuar për ndalesat: kur fluturoni përmes Atlantikut me këtë linjë ajrore për në çdo destinacion, mund të shtoni një ndalesë në Islandë për 1 deri në 7 ditë pa asnjë kosto shtesë.
Prisni momentin e duhur
Siç mund ta keni vënë re nëse keni shpenzuar shumë kohë duke kërkuar për fluturime, kostoja e tyre do të ndryshojë në varësi të faktit se sa shpejt e rezervoni paraprakisht fluturimin tuaj. Nuk ka një kohë të caktuar që vlen për të gjitha linjat ajrore dhe për të gjitha destinacionet, prandaj ndonjëherë mund të jetë e vështirë për të kuptuar nëse duhet të rezervoni sa më shpejt apo sa më vonë që është e mundur, në mënyrë që të merrni ofertën më të lirë.
Skyscanner është një nga faqet më të mira për kërkimin e fluturimeve në internet, e cila ju tregon se si ndryshojnë çmimet e udhëtimeve në muaj të caktuar. Nëse klikoni butonin "Merr njoftime për ndryshimin e çmimeve" në ekranin e rezultateve të kërkimit, mund të bëni të mundur që Skyscanner t'ju mbajë të përditësuar në lidhje me luhatjet e çmimeve për itinerarin që keni zgjedhur, në mënyrë që të shfrytëzoni momentin për të bërë rezervimin kur kostot fillojnë të ulen.
Gjeni shpejt ofertat e çmimeve
Airlines often make offers and discounts for many different reasons - to attract new customers, to fill flights, and so on - but if you can not sit in front of the computer for days waiting for these bids, it can be hard to catch them when they show up. Fortunately, there are some websites that do this job for you.
One of these sites is Scott's Free Flights. You can set the destination you want to go to and the place you are leaving from, and this site will notify you whenever there is an offer that relates to your travel plans.
Change your travel time
If you do not have to go back and forth from the destination on certain days, then you can save yourself some money. Although there is no general rule when it comes to the cheapest day to travel, most flight search sites can offer you a price range, broken down by days of the week (and even by time of day). ), so that you can choose the less expensive option.
Google Flights is one of the most comprehensive flight search options. In the search results, after typing in your home airport and destination airport, select the "? Date" option next to "Track prices" - this way, you will receive email updates whenever prices for any date drop within 3-6 the coming months.
Visit another place
Being resilient is not a luxury we all have, but it is one of the best ways to get cheaper offers. This goes for destinations as well as for travel days, and an alternative (and probably much cheaper) way to think about your next vacation is by looking at the budget, instead of the destination you were thinking of going to.
A very suitable website for this is Kayak. If you click the "Explore" button in the navigation menu on the left, you can enter your departure airport and see what the prices are for destinations across the globe. Use the option on the left to set your budget, then click on the offer you like best to buy the ticket.
/ Gizmodo / Monitor /