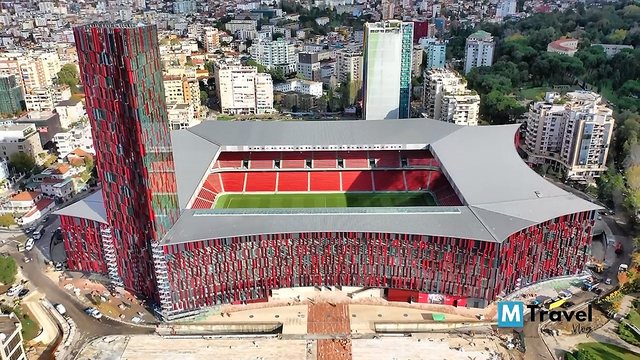 Two Fan Zones will be set up in Tirana for Roma and Feyenoord fans who cannot attend the Conference League final from the stadium. The good news for the fans of both teams was given by the mayor Veliaj, who said that the match can be watched at the Tirana Amphitheater and the pedestrian 'Murat Toptani'.
"We have prepared the Lake Amphitheater, where Rome fans will be placed, who will watch the match through big screens, if they do not have tickets. We will do the same with the Feyenoord fans, who come from Rotterdam, to the pedestrian street of Tirana".
The Mayor of Tirana added that, from the reservations, it is foreseen that Tirana on the day of the final will be visited by a very large number of fans who support the two finalist teams.
"This week we expect from 50 to 100 thousand fans, who will probably come without tickets, just for the atmosphere."
To facilitate the movement of fans in the capital, the government has decided that Wednesday will be a day off for all public institutions in the district of Tirana, while the Municipality of Tirana has set it a day without cars.