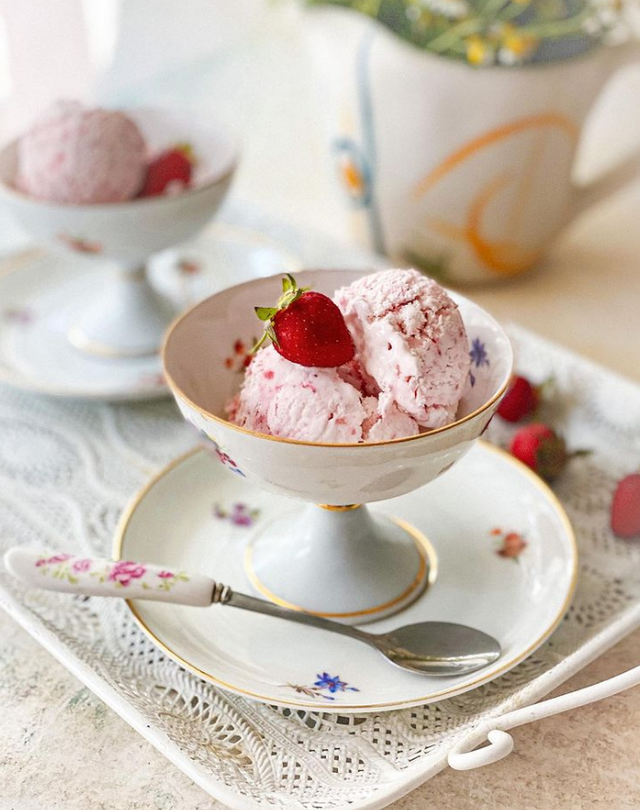 All we want in these hot days is an ice cream to refresh us. And is there anything better than preparing it yourself at home? Mirela Andoni has shared a quick recipe with only 3 ingredients to prepare your ice cream.
Ingredients you need:
1 lt pana ëmb? Lsire
300 gr of condensed milk
500 gr strawberries
A little vanilla if you want, because it goes well
Method of preparation:
Beat the cold pan for a few moments until it takes shape. Add condensed milk, vanilla and mashed strawberries. Mix well and place in bowls. After 30 minutes in the freezer stir and place in the freezer again. After 30 minutes you have to mix it again, because this does not allow crystals to form. Or if you have an ice cream machine put it there and do the freezing process.
View this post on Instagram