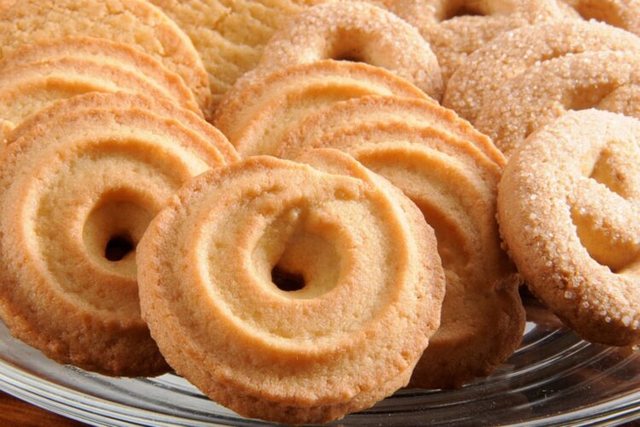 Cookies are without a doubt among the easiest desserts to prepare and taste.
There are many recipes and their combinations and it only takes a few minutes to prepare these fantastic cakes.
With them you can best accompany coffee, tea, cocoa or a warm glass of milk, the possibilities are numerous.
So preparing them at home is almost essential for the whole family.
Ingredients

200 grams of sugar
200 g of butter
20 grams of honey
1 vanilla stick
85 g of eggs
40 grams of whipped cream
485 grams of flour
65 g of rice starch
2 grams of salt
4 grams of yeast
Preparation
The first and most important step when trying to make a dessert is to prepare all the ingredients your recipe calls for.
After that you can proceed with following the steps that your recipe suggests.
Combine and process the butter, sugar and honey in a mixer until combined.
Then, with the side of a knife, scrape to extract the vanilla extract from the stick and work it into the mixer along with the salt.
While the mixer is running, slowly add the eggs and fresh paneer.
Stop the mixer and continue adding the flour, starch and yeast, process until you get a dough.
Let the dough rest in the refrigerator for 30 minutes.
After this time, shape your cookies with the dough using your favorite shapes.
Bake at 160° for 20 minutes.
AW