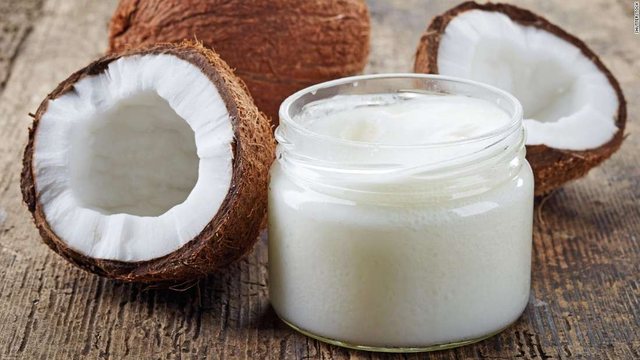 In recent years, coconut oil has become one of the best products to have in and out of the kitchen. But especially for the skin, it is one of the best friends in the autumn-winter season.
At a time when the temperatures come and go, you're probably starting to notice the first signs of the cold on your skin. Delicate faces, but actually all, show problems, redden and dehydrated. One of the best products worth investing in during the cold season is coconut oil.
Cures dry skin
If you have dry skin, use coconut oil regularly. Dry skin often presents problems, especially after washing. The cold air irritates him even more. After showering, dry your face with a soft towel and apply coconut oil by massaging it with your fingertips all over your face so that the oil penetrates deeper into the skin. 1/4 of a tablespoon is enough for the whole face. Keep it for 5-10 minutes, massaging it until the face has absorbed the entire mass.
It is an excellent moisturizer
Being a 100 percent organic product, coconut oil is a product that is always recommended as one of the best moisturizers. The more often you use it, the more brilliant your skin will feel. Coconut oil is rich in healthy fatty acids as well as vitamin E, ingredients that help regenerate the skin and deeply hydrate it.
Fights signs of aging
The benefits of coconut oil are also known to fight wrinkles. Rich in collagen, you can use it as one of the best regenerators not only for the face, but also for the scalp. The skin shows many problems during the winter season, so coconut oil should become part of the routine.
Used as an exfoliant: You can also use coconut oil as a scrub for the skin by mixing it with other natural products such as coarse salt or sugar to clean dead cells.
Lip for the lips: this method is also quite simple. Cold weather lips have a natural cure like coconut oil, which you can use before any lipstick.