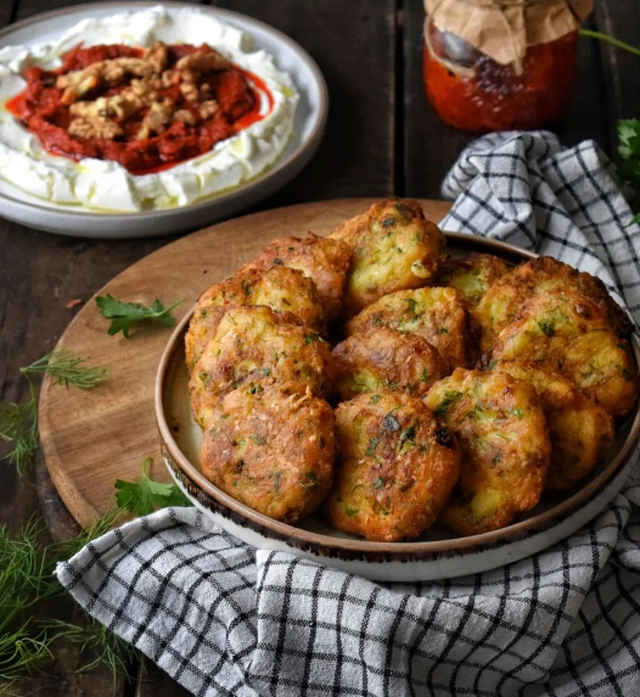 If you are thinking of cooking something quick and tasty, then we suggest potato meatballs. This recipe was shared by Sosela Ndina on her profile @sunnykitchen_ and we are bringing it back for you below.
Ingredients you need:
500 grams of potatoes
2-3 green onions, thinly sliced
100 g of grated goat cheese
50 g of crumbled white cheese
2 eggs, lightly beaten
1/2 cup parsley and dill, finely chopped
1/4 teaspoon mint (optional)
60 grams of flour
Salt and pepper
Sunflower or olive oil for frying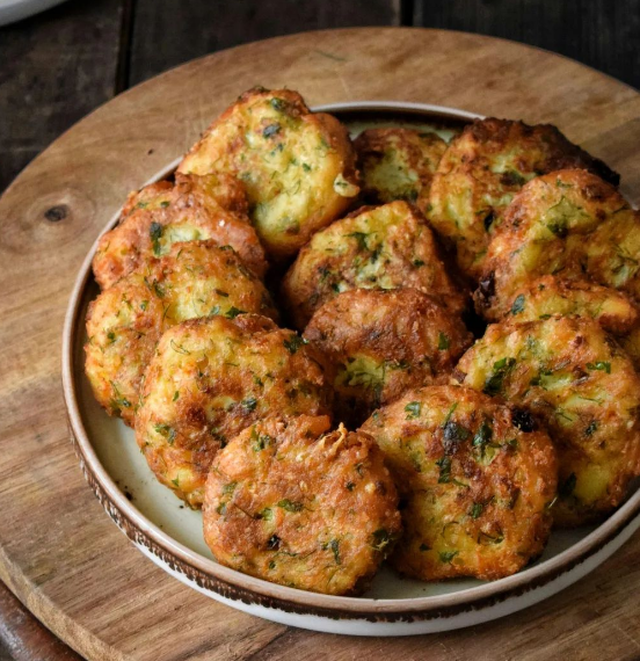 Method of preparation:
Peel the potatoes and boil them until they soften. Press them with a potato masher and let them cool completely.
Then combine with all the above ingredients, except the oil, and work with your hands until the ingredients are combined. Moisten your hands with water and separate balls from the dough, giving it a flat shape.
Heat 2 fingers of oil in a non-stick pan and when you are about to fry the meatballs, reduce the heat to medium to low. Allow them to brown until they are well browned and then turn them over to the other side. Place them on a plate lined with absorbent paper to drain excess fat.
View this post on Instagram