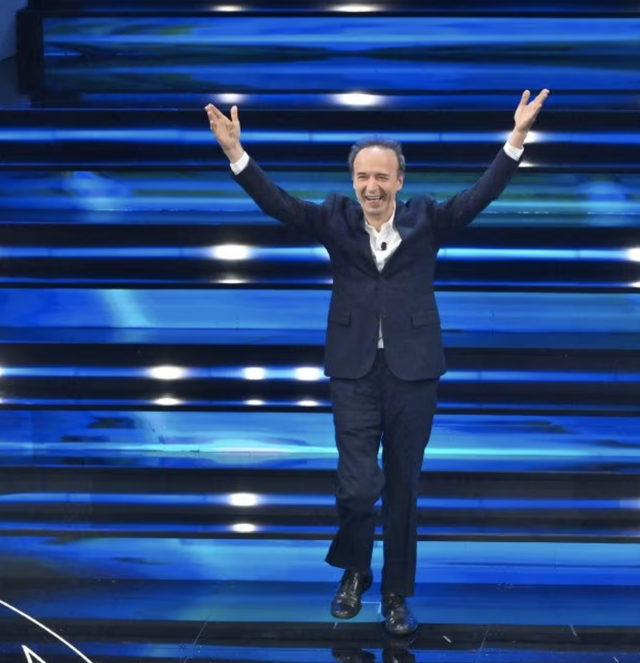 The well-known and valued actor Roberto Benigni, 70, was the first guest of the first evening of Sanremo 2023, invited to celebrate the 75th anniversary of the Italian Constitution.
And some words from his speech are:
"Pop music has an extraordinary place in the sentimental history of humanity", Roberto Benigni begins, introducing the Festival. "This edition is very important because we celebrate the 75th anniversary of our Constitution. Now you will tell me what the Constitution has to do with Saremona?"
The constitution is closely related to art, it is a singing work of art. Sing freedom and human dignity. Each word emits an evocative and revolutionary force just like the deeds given, for it is a slap in the face of all power. It makes us feel that we can live in a fair and beautiful world, it makes us dream that it is possible", he continues.
"The constitution is a dream invented by clever men. And this can happen only once in the history of a people." to face the future with joy, that's what the founding fathers taught us".
"Everyone has the right to express their opinion freely. It seems like everyone needed to breathe. It freed people from having to be afraid.
The most important article of the Italian Constitution, the expression of opinion, the most important foundation.
In fascism, one did not think freely. Today we would have neither Sanremo nor music.
We live in a land where everyone freely expresses their opinion through speech, music, dance, art.
In every kind of art there is music!
Everything we have can be taken from us, we can no longer have it...
The last page is blank...for us to write through the way we live
The Constitution should not be read, but should be felt, understood, written according to the times we live in!"