Do not retreat when it comes to new experiences! This summer experiment a bit healthy and exciting excitement!
Go to the south
It takes you a long drive through the unpaved road. Slide slowly toward the south of your partner and make it realize that half the way to reach is very, very exciting.
Turn on the fire
Turn off the air conditioner for at least one night and let the scented spirits wrap around each other and then leap together under a fresh shower for the second round.
In the tent
And where is the most beautiful thing to do with being one with nature? Arrange camping and enjoy sexual pleasures in the greenery. But beware of noises!
In the sun
Become nudists for a day, look for a seaside beach and see the naked bodies that are hot as you pamper your sweet ...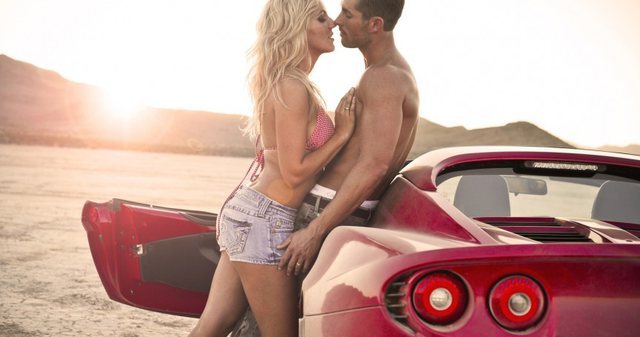 Party with Sangrija
Do not underestimate the power of alcohol, arrange a sangrija party for yourself and your partner ... and jump inside!
Playing with a pump
If you can not have sex on the beach, make the home garden a sex Eden. Dress up the most sexy suits, lousy with the water pump, maybe leaving something to look ... soon you will want to switch to games for the grown up.
Go on with the sport
Adrenaline helps stimulate excitement. Go to some sport that makes you tremble and then give up the crazy joy at home.
Play with food
Take advantage of picnics and dinner with friends to set up on summer aphrodisiaces such as strawberries, avocados and asparagus.
Kindle with ice
Make ice cubes and instead of lapping, use them on sensitive parts such as the neck, chest, and thighs for a stinging passion.