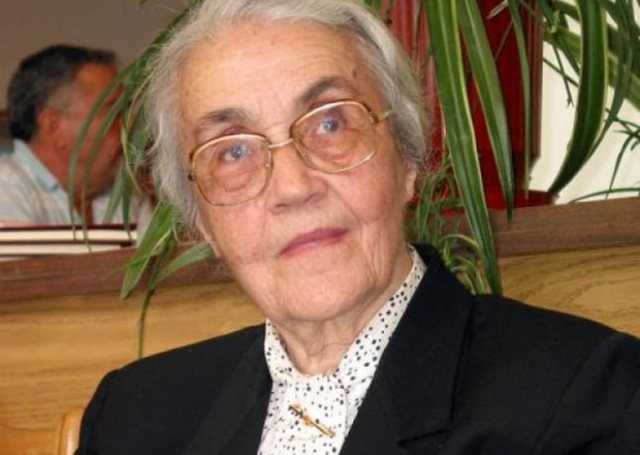 He died today, at the age of 99 Nexhmije Hoxha. Hoxha passed away in her apartment in Lapraka.
The widow of former dictator Enver Hoxha was born in Bitola on February 8, 1921.
Nexhmije Hoxha married Enver Hoxha in January 1945. They gave birth to three children.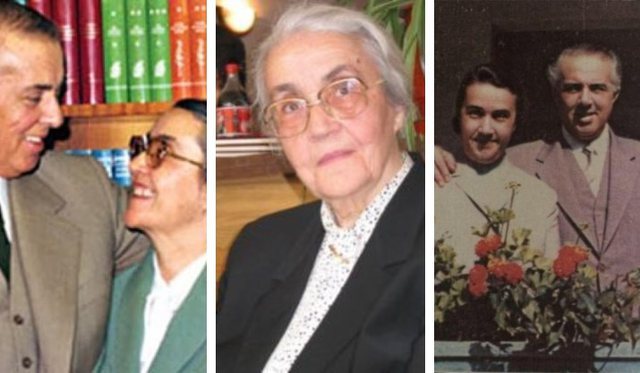 Wikipedia Resume:

Nexhmije Hoxha was the daughter of Tefik and Najija, from Debar. In 1928, her family moved to Tirana. She went half-scholarly and headed the Women's Pedagogical Institute "Nana Queen" in the capital of the Albanian state [1].

On November 10, 1941, he was registered with the fascist federation of Tirana under no. 637. By ministerial decree dated 20 December 1941 signed by the Deputy Minister of Education, Dimitri Berat, Juglin was appointed primary teacher in Tirana. He was suspended as a teacher on December 1, 1942, and the dismissal decree was issued on March 27, 1944.

After the liberation of the country, he continued his studies at the Faculty of History and Philology, Department of Language and Literature.

He participated in the founding meeting of the Communist Youth of Albania, November 22-23, 1941. During the war he participated as a delegate to all national conferences such as Peza, Labinot and Permet. After the liberation of the country, she had held high party and social functions. At the First SNP Congress he was elected a member of the Central Committee. For a time he was also president of the Union of Anti-Fascist Women of Albania. He was also a representative of the people in the People's Assembly in all legislatures. He was the director of the Directorate of Propaganda, Education and Culture at the ASP Central Committee. From 1966 onwards he served as director of the Institute of Marxist-Leninist Studies at the ASP Central Committee.

He has also conducted research and publicity activities. He has also published several books. In 1988 he was elected President of the Democratic Front of Albania. He has been awarded 13 awards, as well as the Order of the Hero of Socialist Work.

In January 1992 she was arrested on charges of abuse of funds and sentenced to 9 years in prison, which became 11 when she appealed to the second degree of trial.