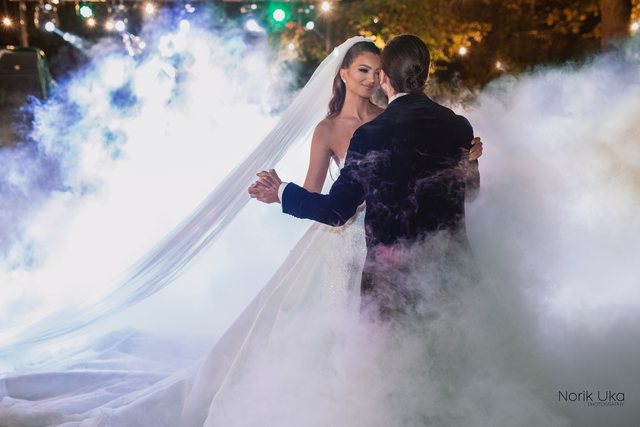 Aphrodite and Koman have a special love story that was born at a time and place that no one expected. No wonder they say that chance is the king of the world. Even the love story of Aphrodite and Koman, the so sweet and romantic couple of Class Events, started by a coincidence.
They had a mutual friend, but they did not know each other. Until one day, by chance, Aferdita happened to be in the same restaurant with her friend who was accompanied by Komani. Aferdita was immediately noticed by Koman, who greeted her friend.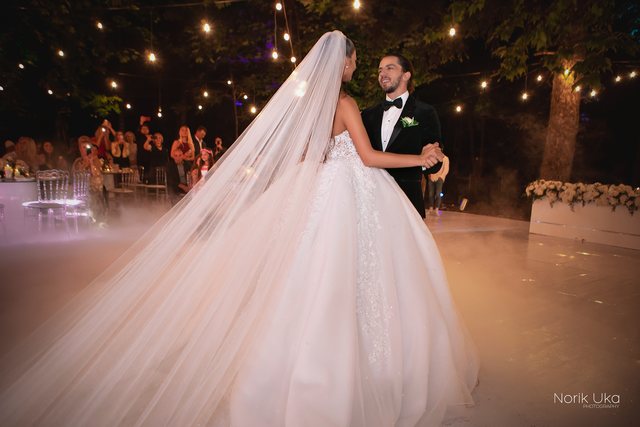 "As soon as Komani saw me, he asked for my phone number from my friend and after a day I received the first message from him. Totally unexpected for me. This is where our contact began. I was so busy that day that I received the first message from Koman that I didn't have time to read the messages. I told my assistant to read it and when she read it, she told me: You have to read it yourself. Since I was working, I read the message after a few hours and just out of respect for my friend I say: Thank you very much for the message, but I don't have time. We'll talk another time! While Koman's second message 'broke the ice' and surprised me so much because it was special. It made me curious. I don't know why it happened, but it happened ", Aferdita says.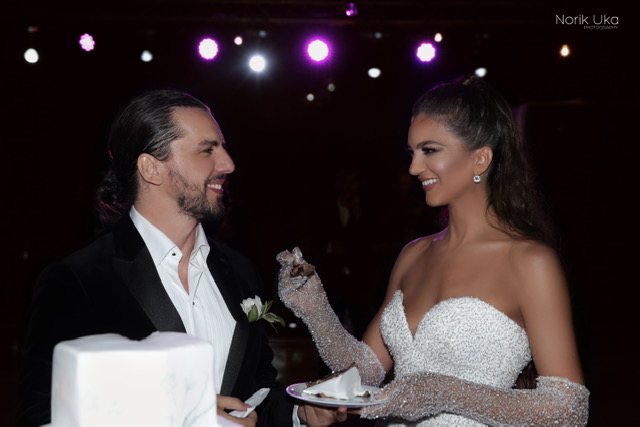 There began messages, conversations, and sleepless nights that would be followed by meetings. Every message and conversation of theirs to be more and more convinced that they were twin souls ...
"After 3 months, we left a meeting to go out for dinner in Prishtina. From the first moment we noticed something special between us. If it weren't for the first meeting, it's as if we've known each other for many years. Like magic: You couldn't see it, but it was there. It seemed like a dream, surreal! The restaurant was full of people, but it seemed to me like only the two of us were there. We lost track of time, I began to feel butterflies in my stomach. We had a wonderful evening, "Aferdita recalls.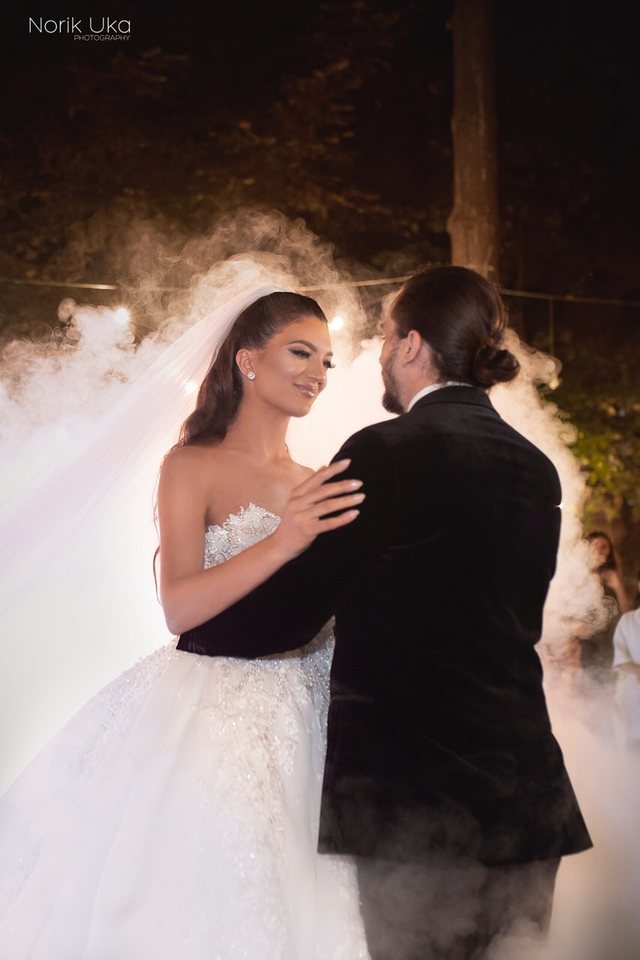 So the conversations continued day and night and the successive meetings. Until the moment of the proposal came. It seems that the proposal is one of those long-awaited moments that comes when you least expect it. So it was with Aphrodite:
"From the first moment, we realized that our connection is more than words can describe. A kind of magic! The proposal was unexpected and occurred during the holidays. I knew the right Koman, but I wasn't prepared for the step that awaited me. We went on vacation to Dubai, adapted to that beautiful place, and relaxed so much that we forgot all the other things around us. When suddenly Komani asked me the most important question they asked me in life. I don't know, but the place came around to me. I was very excited and of course I said 'Poooooooooooo'! "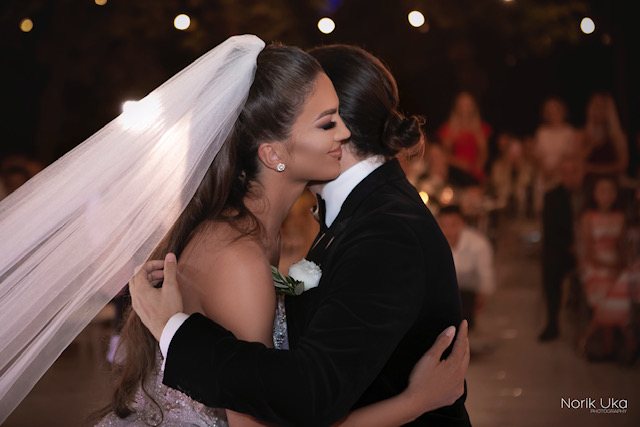 After Dubai, Aferdita and Komani left for Tirana to concretize their wedding plans.
"We were both of the opinion that our relationship deserved a special celebration. Our best decision was to get married. Our second best decision was to choose Class Event to make our dream come true ", - says Aferdita.

"Planning started, time passed very quickly and the date approached. We had almost no time to deal with the wedding preparations with so much commitment and work we had. We concretized the plans at the last minute and Class Events added to our ideas its incomparable magic. "
It seems that the weather tried to break the magic of Aphrodite and Koman's wedding, but it didn't work out. Their positivity and love overcame the rain that wanted to destroy the most important day for them.
"We had planned our wedding in an open, outdoor place. It happened that the weather forecast for that day was rainy for a while! However, I was so happy that I was formalizing my relationship with Koman that nothing could stop me from smiling that day. Although others around me were worried about the weather, I was endlessly happy and positive. "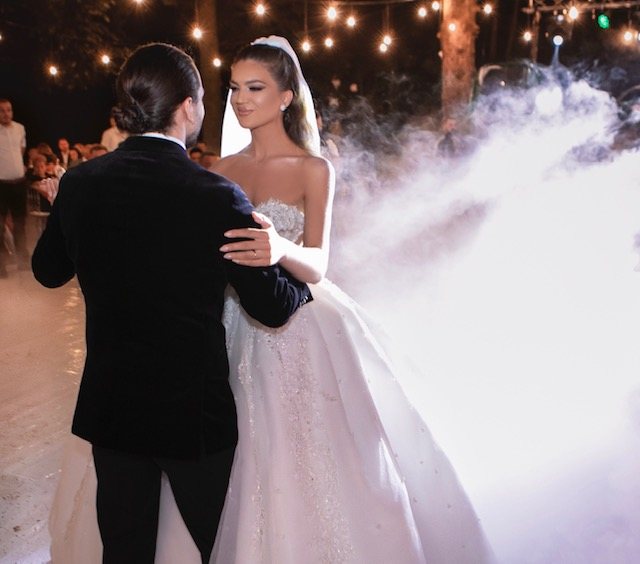 The rain did not stop until the evening approached, but neither the couple nor the guests lost hope and confidence. It so happened that their prayers were heard and finally the rain ceased.
"The emotions that we had blocked until that moment, exploded not only in us, but in all the guests. We danced endlessly all night. Despite these surprises, we have undoubtedly had "the party time of our lives" so far. "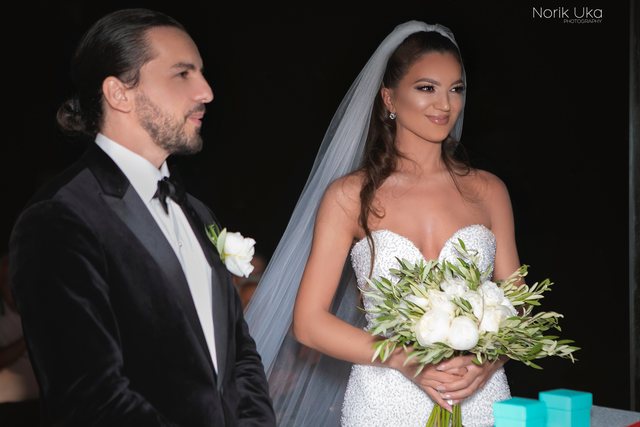 Aphrodite and Koman were crowned in a green park on all sides, while the decor was curated in detail by Class Av Events.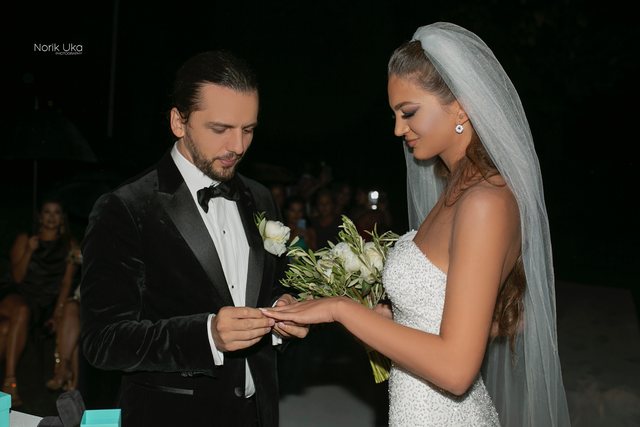 The predominant colors were white and green, as the trees surrounded the whole place. A "ceiling" of lights was created that gave the environment more warmth. The tables were transparent, decorated with white flowers and filled with candles. Like the tables, the chairs were chosen transparent so as not to interfere with the combination of nature with the decor.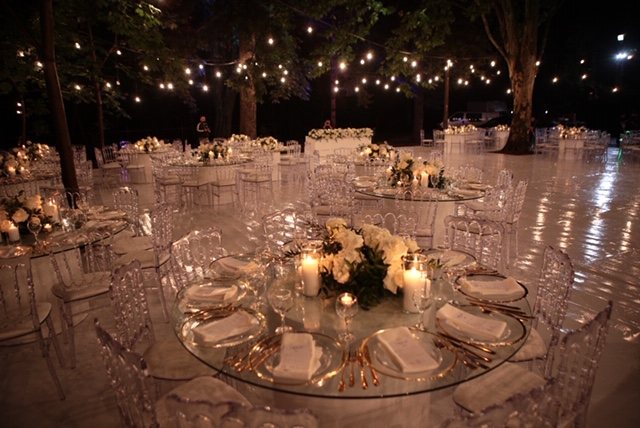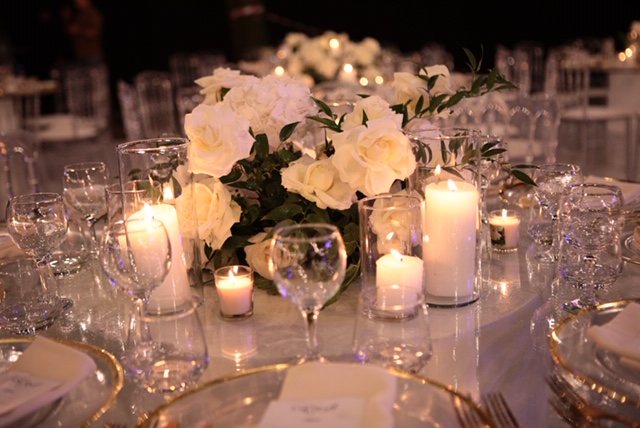 One of the most beautiful parts was the altar, which was a dream altar for every couple. The transparent altar with the white patch was built amidst the greenery, with the lake in the background.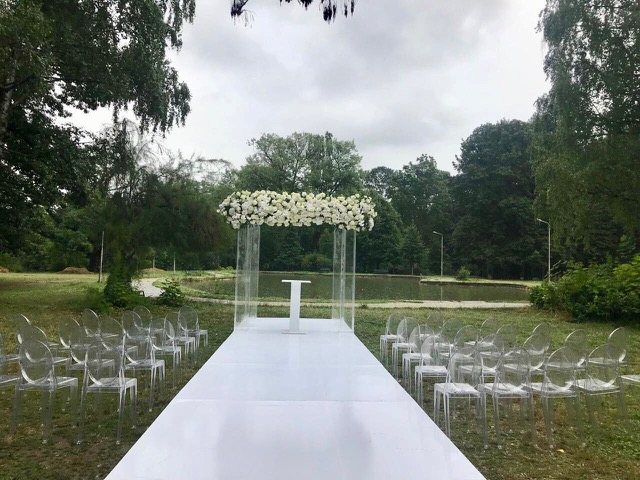 Aphrodite and Koman said yes to each other and swore eternal love with a ceremony that everyone would envy.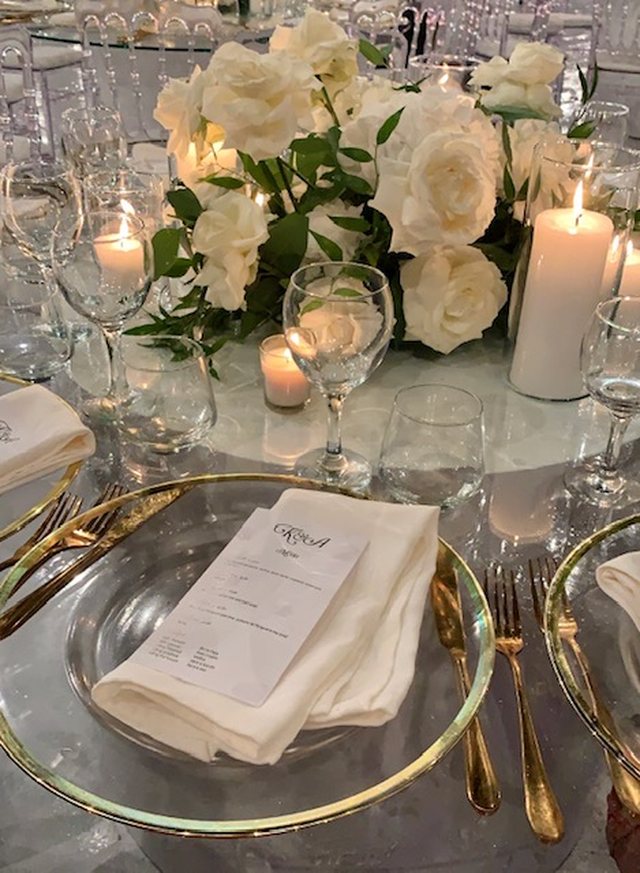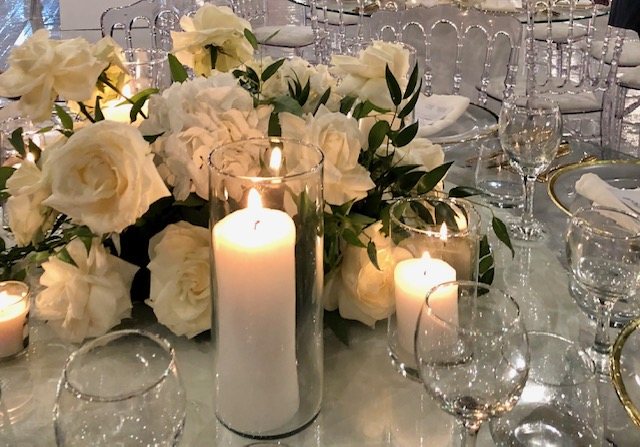 Photo: Norik Uka