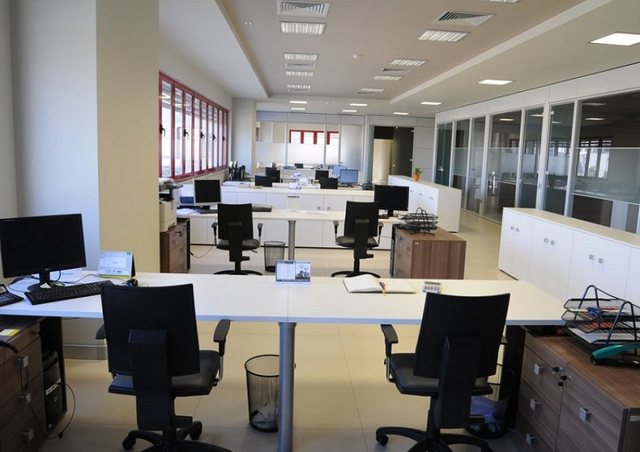 Efforts to curb the Covid-19 crisis have sparked worldwide discussions about cutting the number of hours worked per week, also as a means of preserving jobs.
Germany's largest trade union, IG Metall, has proposed a four-day workday as a way to limit job losses in the automotive industry. This is despite the fact that Germany is one of the countries where you work fewer hours per week, with 34.2, from 36.2 hours per week which is the European average.
Eurostat has recently published data on average hours worked per week in European countries for 2019. For Albania, data are missing, while INSTAT reports the latest information since 2016.
But, if we compare the data of Eurostat and INSTAT, it turns out that Albanians are among the countries that work the longest in Europe, with about 43 hours per week.
In fact, the whole Balkans work longer. The record is held by Montenegro, with 44.4 hours per week, Macedonia (41.3), Serbia (42.3). The Turks work the most, with 46.4 hours.
The Dutch work less in Europe, at 29.3 hours a year.
In Albania, according to INSTAT, the longest working time is in the manufacturing sector, with 45.8 hours; trade, Transport, Hospitality, Business and Administrative Services, with 44. 8 hours. In construction, the work lasts 42.7 hours during a week. State employees work less in the country, with 39.8 hours.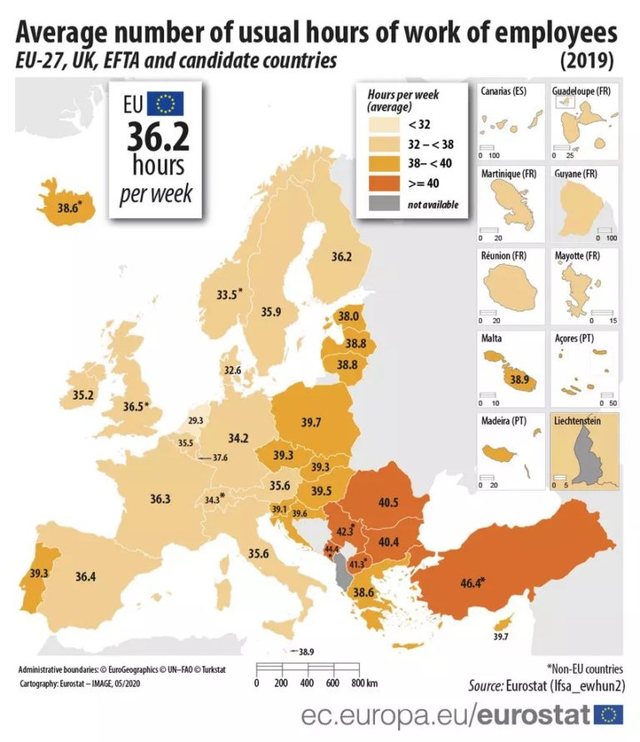 Debate on reducing hours
The Global Economic Forum writes that there is a debate in Europe regarding the reduction of working hours. In Germany, the Minister of Labor has been against the idea of ??the Union. The director of the Confederation of German Employers' Associations, which represents companies that together employ 70% of the workforce, told The Times: "A four-day payroll week would only make this shock worse."
The idea of ??a shorter work week has been around for several years - and there are some high-profile defenders.
Vitin e kaluar, Microsoft Japan tha se shitjet ishin rritur me gati 40% gjatë një eksperimenti ku punëtorët përfituan nga një fundjavë tre-ditore me pagë të plotë. Kryeministrja e Finlandës Sanna Marin preferon uljen e ditës së punës nga tetë orë në gjashtë. Dhe në vitin 2019, John McDonnell, asokohe Kancelari në hije i Thesarit në Mbretërinë e Bashkuar, propozoi shkurtimin e javës së punës në 32 orë brenda një dekade. Kryeministri i Zelandës së Re Jacinda Ardern po sugjeron gjithashtu javë më të shkurtër si një mënyrë për të rritur turizmin dhe për ta vendosur vendin përsëri në rrugën e rikuperimit pas-pandemisë.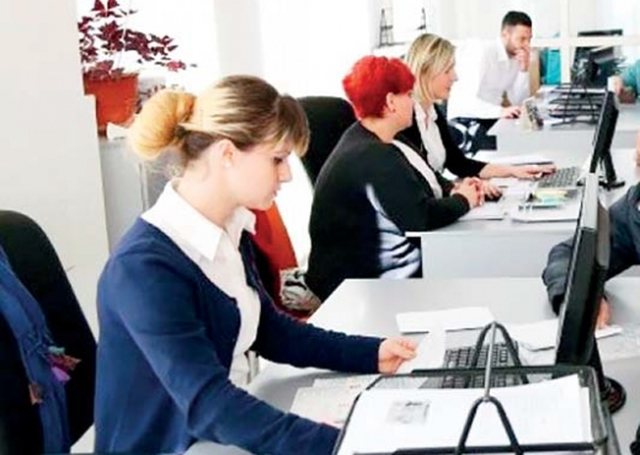 Të tjerë argumentojnë se zvogëlimi i punës do të sillte përfitime për planetin, do të përmirësonte produktivitetin dhe do të ndihmonte shëndetin mendor – krahas përmirëisimit të dukshëm të mundshëm të bilancit të punës dhe jetës.
Source: Monitor