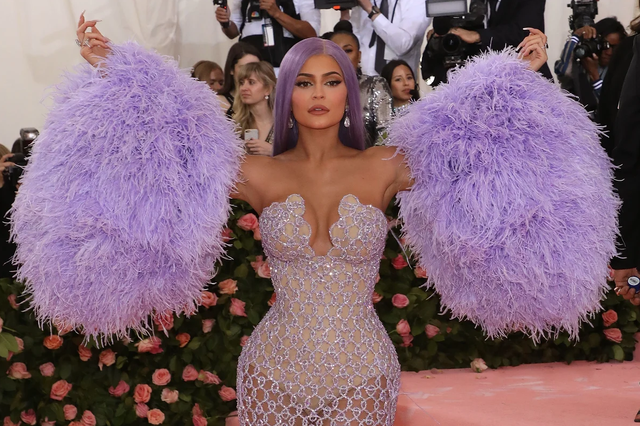 For the fourth year in a row, Hopper HQ published the list of people who earn the most from Instagram, "Instagram Rich List 2020". The list includes 100 social media influencers from different walks of life, along with their Instagram earnings and the number of followers they have.
Kylie Jenner, who topped the list for years, is no longer the queen of Instagram. Who overthrew him?
It is actor Dwayne Johnson , known as The Rock, the person who earns the most from Instagram, with over 187,300,000 followers. He receives a net worth of $ 1,015,000 per post.
With the tremendous growth in the list of followers on Instagram, The Rock, besides Kylie Jenner, left behind Kim Kardashian and Ariana Grande to reach the first place, from the sixth position that was in 2019.
Kylie Jenner is in second place for 2020. She has a number of 181,500,000 followers and earns $ 986,000 per post.
She is followed by footballer Cristiano Ronaldo, who is the most followed person on Instagram, with 224,800,000 followers. However, his posts are valued at $ 889,000, thus lowering his overall ranking in the list.
In fourth and fifth place are Kim Kardashian and Ariana Grande respectively who are paid $ 850,000 per post each.
Cricketer Virat Kohli and actress Priyanka Chopra are the only Indian celebrities who managed to enter the Instagram Rich List 2020.
Justin Bieber also climbed the rankings, reaching eighth position from tenth where he was last year. In 2020, the Canadian singer had 139,300,000 followers and earned $ 747,000 per post. The new pop star was reported to have 115 million followers on the 2019 list.
This is the list of Top 10 highest paid characters on Instagram for 2020.
1. Dwayne Johnson
2. Kylie Jenner
3. Christiano Ronaldo
4. Kim Kardashian
5. Ariana Grande
6. Selena Gomez
7. Beyoncé Knowles
8. Justin Bieber
9. Taylor Swift
10. Neymar Da Silva Santos Junior