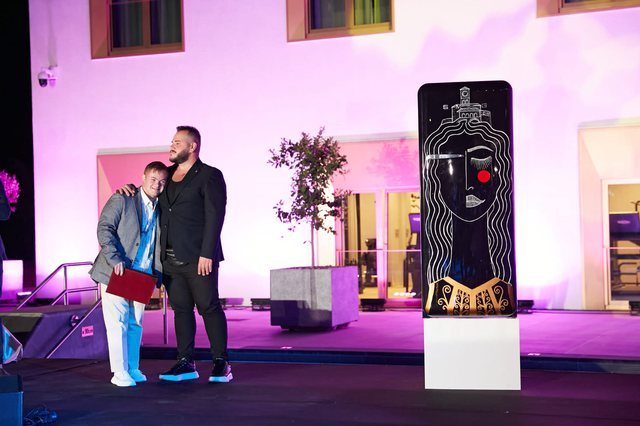 Not only ready for standard and quality, but also to stay close to social causes. Smeg, recently, has organized a symbolic campaign with a rather special product.
The talented Albanian artist, Markel Capo, has joined this initiative, with dedication and tireless work, realizing a painting in the refrigerator # FAB28, inspired in the streets of Gjirokastra.
View this post on Instagram
That work of art that was created, came out at the auction 'A Unique Masterpiece, in Symbolic Form, at the grand opening of mk | hotel Tirana , whose buyer was Elisabeth Linder.
Të gjitha të ardhurat nga shitja e këtij produkti, shkuan për fondacionin Down Syndrome Albania.
View this post on Instagram
"Mesazhi që ne duam të përcjellim është shumë herë më i madh se vlera: ne të gjithë së bashku duhet të tregojmë të njëjtin përkushtim, të ruajmë dhe rifreskojmë vazhdimisht kromozomin më të bukur, KROMOZOMIN E DASHURISË." – është shprehur Klodian Sulejmani, një nga përfaqësuesit e kompanisë Smeg.
Frigoriferi #FAB28, i cili është i pikturuar me mjeshtëri, tashmë është një vepër arti që përveç të bukurës, mbart traditë dhe dashuri.
Smeg's designs, so unique, relate to a lifestyle. Prices may be higher than your average home appliance, but Smeg is for those who value quality. In order to suit different tastes, Smeg products come in a wide range of colors to match any layout of your kitchen.