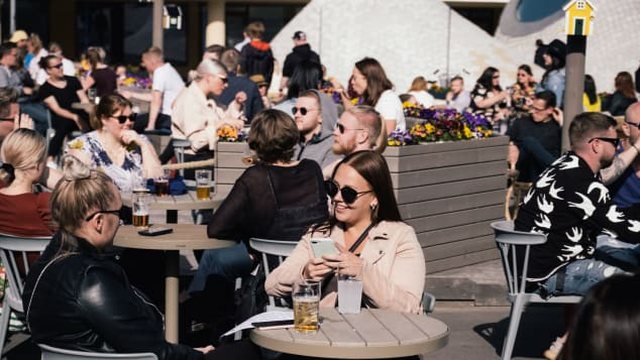 This is one of the main findings of the World Happiness Report, a publication of the UN Sustainable Development Solutions Network based on global survey data from people in about 150 countries, examines happiness worldwide - the most nations happy, those at the bottom of the happiness scale and those who stand in the middle, plus the factors that tend to lead to the greatest happiness.
Albania this year is ranked 91st, while last year our country was 93rd.
For the fifth year in a row, Finland is the happiest country in the world, according to the report ranking, based mainly on life assessments from the Gallup World Survey.
The Nordic country and its neighbors, Denmark, Norway, Sweden and Iceland all rank very well in the measures the report uses to explain its findings: healthy longevity, GDP per capita, social support in difficult times, low corruption and high social trust, generosity in a community where people care about each other and the freedom to make key life decisions.
Denmark is in second place in this year's ranking, followed by Iceland in third place. Sweden and Norway are in seventh and eighth place respectively.
Switzerland, the Netherlands and Luxembourg occupy places from 4 to 6, Israel in 9th place and New Zealand which closes the top 10.
Canada (No. 15), the United States (No. 16) and the United Kingdom (No. 17) all entered the top 20.
Ukraine is ranked 98th in the World Happiness Report. The polls on which this year's happiness ranking was based were conducted long before the invasion. While Russia ranks in 80th place.
Afghanistan is at the bottom of the rankings (at 146th place).
"A strong reminder of the material and non-material damage that war does to its many victims," ??said Jan-Emmanuel De Neve, an editor of the report.
Below is the list of the Top 20 happiest countries in the world for this year.
The happiest countries in the world, 2022:
1. Finland
2. Denmark
3. Iceland
4. Switzerland
5. The Netherlands
6. Luxembourg
7. Sweden
8. Norway
9. Israel
10. New Zealand
11. Austria
12. Australia
13. Ireland
14. Germany
15. Canada
16. United States
17. United Kingdom
18. Czech Republic
19. Belgium
20. France
For the full list, click here .