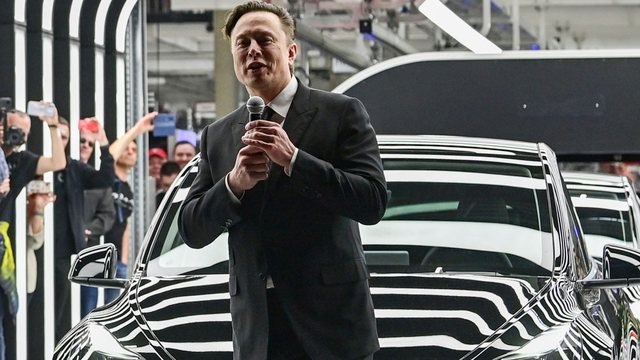 War, pandemics and falling stock markets have affected the wealth of many of the richest people on the planet this year. Forbes identified 2,668 billionaires worldwide in the (36th) annual ranking of billionaires for 2022, down from a record 2,775 last year.
In total, their wealth totals $ 12.7 trillion, down from a record $ 13.1 trillion in the 2021 ranking.
In total, 329 people have emerged from this year's ranking of billionaires, more than from the financial crisis of 2009. This includes 169 "miracles of a year", new entries in the classification of 2021, among whom Whitney Bumble Wolfe Herd and Peloton John Foley, who entered a year ago, while this year have left.
However, 236 new entries stand out in the ranking, including pop singer Rihanna, "Lord of the Rings" director Peter Jackson and venture capitalist Josh Kushner.
Barbados, Bulgaria, Estonia and Uruguay have won their first billionaires. And despite the volatile year, 1,050 billionaires are richer than a year ago.
However, no one is richer than Elon Musk, who tops the list of the richest billionaires in the world for the first time. As of March 11, when we set the net worth, Musk's fortune was about $ 219 billion.
Musk leaves behind Jeff Bezos, who slipped to second place for the first time in four years, due to a 3% drop in Amazon shares and an increase in charitable donations, reducing his fortune by $ 6 billion.
French billionaire Bernard Arnault, whose fortune has grown by $ 8 billion in the last year, remains in third place in the ranking of the richest people in the world.
"Top 5" is completed by Bill Gates and Warren Buffett.
In this year's ranking are 86 billionaires under 40 years old. Among the new entrants are Melanie Perkins, 34, co-founder and CEO of graphic design platform Canva, and Vlad Yatsenko, 38, co-founder and chief technology officer of digital bank Revolut.
The most interesting fact is that there are 12 billionaires "under 30" who have entered this year's classification. Among them are the youngest billionaire in the world, 19-year-old heiress of the German pharmacy chain, Kevin David Lehmann, and Gary Wang, 28, American co-founder of the FTX cryptocurrency exchange platform, based in the Bahamas. It is about one of the 19 billionaires who have become rich thanks to blockchain and cryptocurrencies.
Countries with more billionaires
This year too, the United States counts more billionaires than any other country: 735 (up from 724 in 2021).
China ranks second, with 607 billionaires (including Hong Kong and Macao), followed by India (166), Germany (134) and Russia (83).
Mukesh Ambani in India remains the richest man in Asia, whose fortune is estimated at $ 90.7 billion. He holds the tenth place in the ranking and leaves behind, by a small margin, Gautam Adani, whose fortune this year has increased by almost 40 billion dollars, reaching about 90 billion dollars, thanks to the increase of his company shares in the stock market. .
The most significant declines are recorded in Russia and China. Vladimir Putin's invasion of Ukraine and subsequent sanctions shook the Russian stock market and the Ruble, causing the 34 Russian billionaires to drop out of the classification.
Among other things, the wealth of 83 Russians who have maintained their billionaire status has remained largely unchanged or reduced compared to 2021.
10 RICHEST PEOPLE IN THE WORLD
Elon Musk
Wealth: $ 219 billion
Source of wealth: Tesla, SpaceX
Headquarters: Austin, Texas
Jeff Bezos
Wealth: $ 171 billion
Source of wealth: Amazon
Headquarters: Seattle, Washington
Bernard Arnault & family
Wealth: $ 158 billion
Source of wealth: LVMH
Headquarters: Paris, France
Bill Gates
Wealth: $ 129 billion
Source of wealth: Microsoft
Headquarters: Medina, Washington
Warren Buffett
Wealth: $ 118 billion
Source of wealth: Berkshire Hathaway
Headquarters: Omaha, Nebraska
Larry Page
Wealth: $ 111 billion
Source of wealth: Google
Headquarters: Palo Alto, California
Sergey Brin
Wealth: $ 107 billion
Source of wealth: Google
Headquarters: Los Altos, California
Larry Ellison
Wealth: $ 106 billion
Source of wealth: software
Headquarters: Lanai, Hawaii
Steve Ballmer
Wealth: $ 91.4 billion
Source of wealth: Microsoft
Headquarters: Hunts Point, Washington
Mukesh Ambani
Wealth: $ 90.7 billion
Source of wealth: diversified
Headquarters: Mumbai, India
/ Forbes /