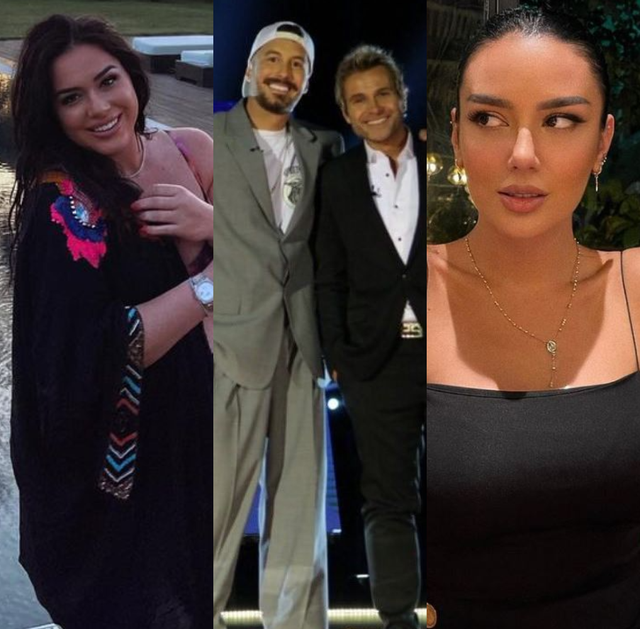 At the end of each month and year, Google, the largest search engine on the Internet, releases some balance sheets in terms of names, topics, news, etc. most clicked.
Esmeralda Kaziu, IT expert, invited to "Albania Live" revealed today the 5 most clicked news in our country during the month we left behind. The Bora-Donald union and the reaction of Beatrix, the new president of Albania, the pregnancy of Ilda Bejler, Dubai Porta Potty and the arrest of Nuredin Dumani are the 5 most clicked events. Also the video of the girl from Librazhd and Donald's absence at Ilir Shaqiri's wedding.
"In recent days, the most clicked event has been the election of the president and the name of President Bajram Begaj. He is wanted with his name and the relevant post he has recently taken. One of the most clicked issues and of great interest according to Google ranking report is the Bora-Donald-Beatrix triangle. Even this month they are in the first most clicked place, where Bora and Donald are rumored to be reunited and Beatrix's reaction has received a lot of attention. The trio has received millions of clicks from all the news about each of them. Donald for 2021 has been among the most clicked on Google. Another event that has been of interest is the Dubai Porta Potty. Ilda Bejler's pregnancy is also getting a lot of clicks. She is privately enjoying her pregnancy and there have been quite a few clicks. Ranked in the 5 most clicked. "Ilda Bejleri pregnancy, "Ilda Bejler's business", are some of the most used toggle files. Another event was the arrest of Nuredin Duman. Also in the Top 5 in Albania. We can also mention the video of the bride from Librazhd. There was also Ilir's wedding and his relationship with Donald and Donald's absence at Ilir's wedding, "said Kaziu.
In terms of world events the throne is held by the Depp-Heard trial, followed by the split Pique-Shakira and Elon Musk.
"Undoubtedly the most clicked in the world has been the trial between Johnny Depp and Amber Heard. This issue has had a pretty high interest rate and has been in the spotlight for several weeks. The Court has already ruled that Johnnyn is the winner. In April it was mostly searched under the name of Amber, which recorded about 55.6 million clicks on Google. Even Shakira's split with Pique has gotten a lot of clicks. "One of the 5 most clicked events in the world is the news about Elon Musk who is said to have wanted to cut 10% of jobs." - revealed the IT expert.
Source: Panorama Plus