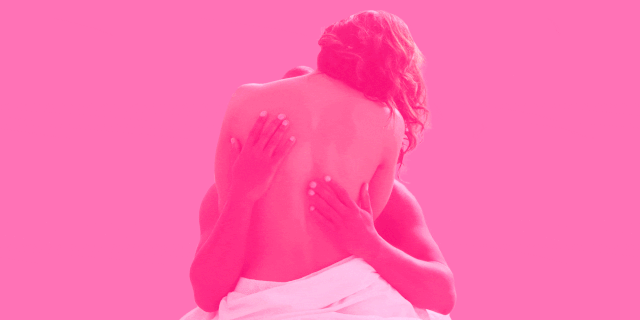 Sex is great, isn't it?
It's fun, it's intimate, there's a lot of room to be creative.
And the best thing about sex is that even after years, it doesn't get boring. If you don't make the same moves every time, in which case we ask: why?
It's important to change things up.
What works for one person doesn't work for another.
But what we would definitely recommend is to try these things, at least once.
-Recreate the sexiest scene you've ever seen.
-Include some food in bed.
- Have sex near the washing machine. While the clothes are being washed!
-Start tearing each other's clothes off. Seriously!
-Do gym together, but naked.
-Try not to have sex for 1 week, but tease each other every day to see how much you can resist.
-Try a sex toy you haven't tried before.
-Write your and your partner's craziest fantasy.
-Be bullied in public, but don't forget to back off.
-How about a threesome?
-Try having slow, very slow sex.
- Ask him for nude photos.
-Sex in a foreign country?
- Are you still waiting for sex in the car?
- Have sex near a small lake.
-Sex at a distance via FaceTime.
-Try to orgasm at the same time as your partner.
-Sex on the floor?
- What if you prolong the sex for 24 hours? Try it for a single day!
- Have a hell of a goodbye sex!
- Do what you do best when he/she is talking on the phone about important work.
-Film yourself having sex. You'll enjoy it more, but don't forget to take care of the details that come next.