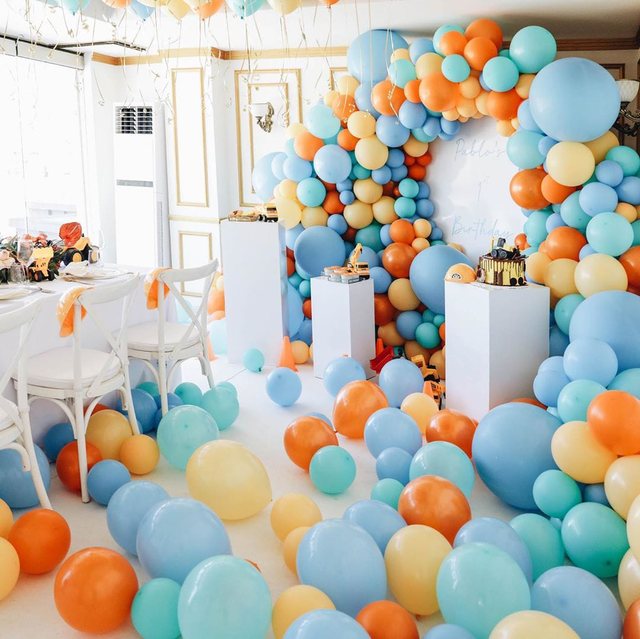 Who doesn't remember the animated and so beloved childhood characters? Those who have accompanied us long in the days when the greatest fun was to wait for our favorite cartoon series to begin. One of the most beloved remains undoubtedly Bob the Builder. Bobby is stuck in his mind with his yellow helmet and work tools, always ready to build.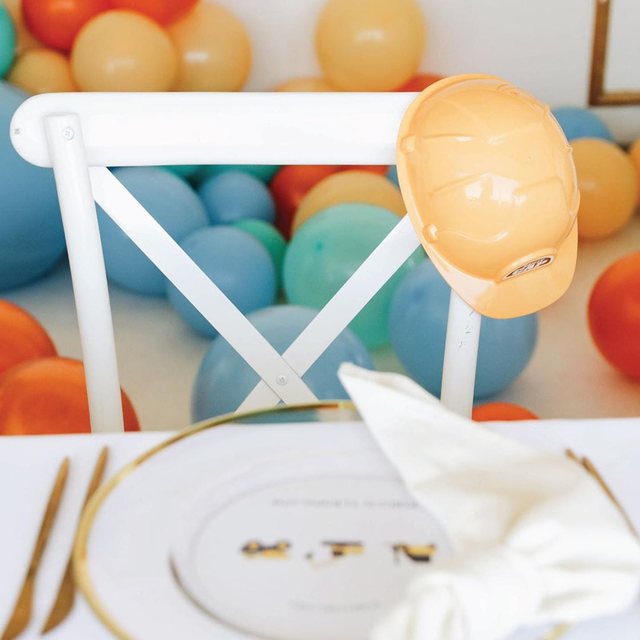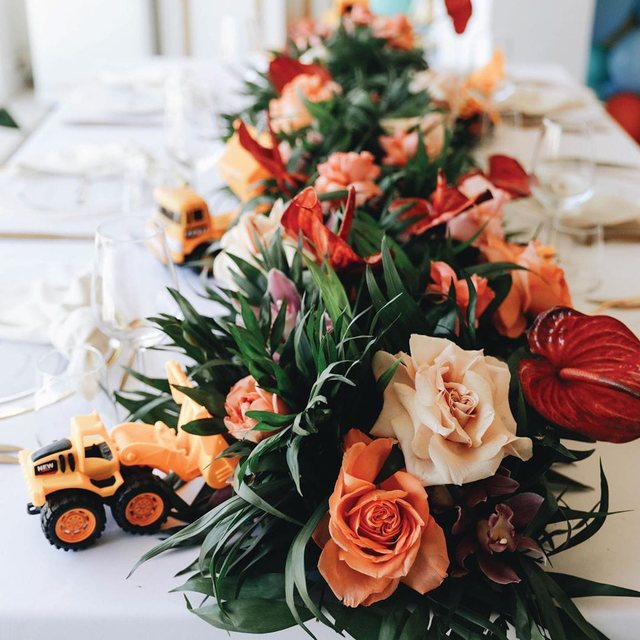 For Pablo's first birthday, Class Events brought Bob and his entire construction site to him and his guests. The environment was decorated with an endless number of balloons in yellow, orange, blue and Turkish. The balloons covered the ceiling, the floor and of course the photoboth, which read "Pablo's first birthday". The tables were decorated with tulip and rose compositions of bananas and roses, as well as toy cars. Above the chairs were placed Bob's headgear to give the atmosphere another atmosphere.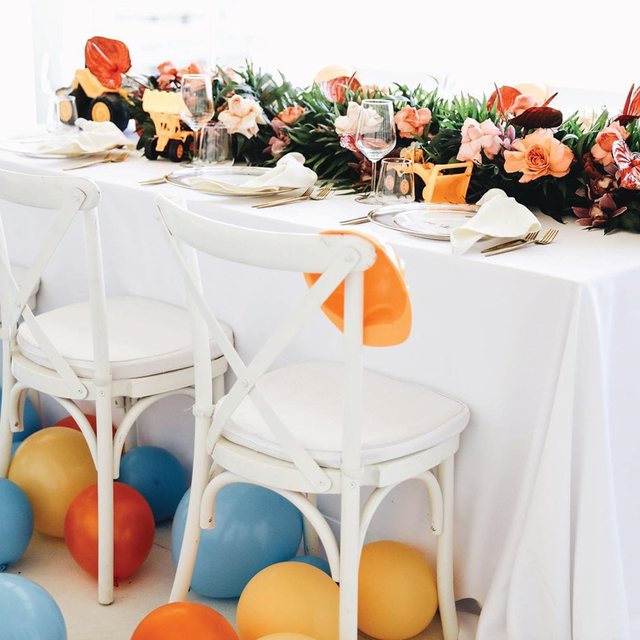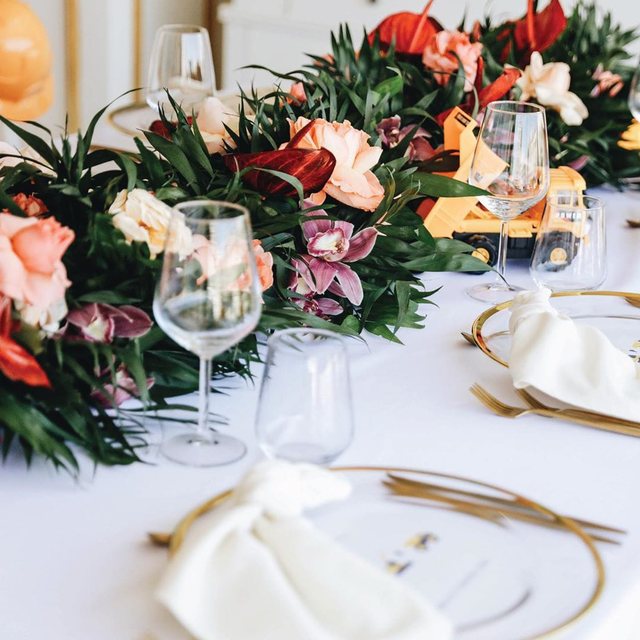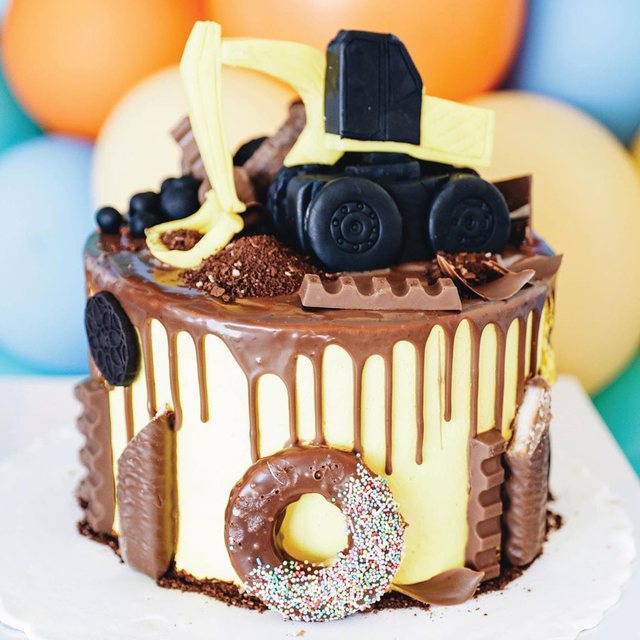 Even the sweets were combined with the colors of the décor and most were in the form of Bob the Builder's tools. A birthday party organized at Bob's construction site!