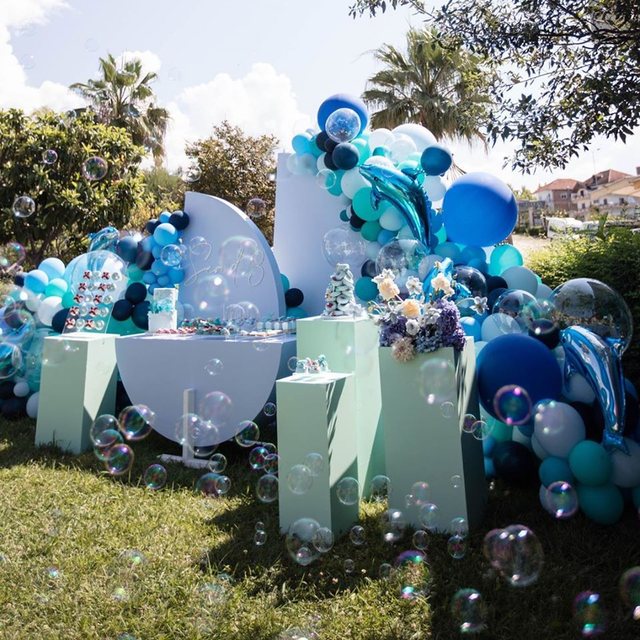 For Sead's 3rd birthday, his parents wanted to invite relatives to a deep-sea holiday. Class Events created the sea in the middle of the greenery - a perfect combination for all those who are associated with nature.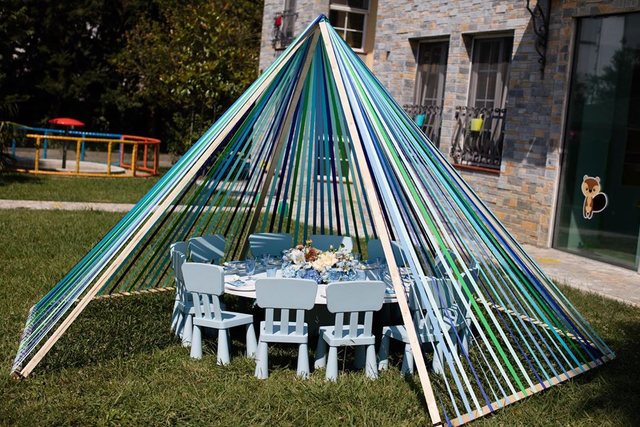 At the request of the little one's parents, a holiday with the theme "Under the Sea" was created and colored in blue tones.
An unusual tent was set up to cover the children's table. In the middle of the tent were placed some transparent balloons that looked like bubbles under the blue sea. Inside the tent stood tables and small blue chairs, a floral composition and blue and white services.
View this post on Instagram
The pastry corner was filled with blue, mint, blue, green balloons, as well as some dolphin-shaped balloons, which were a wish of the client herself. The desserts had all the details of the sea creatures.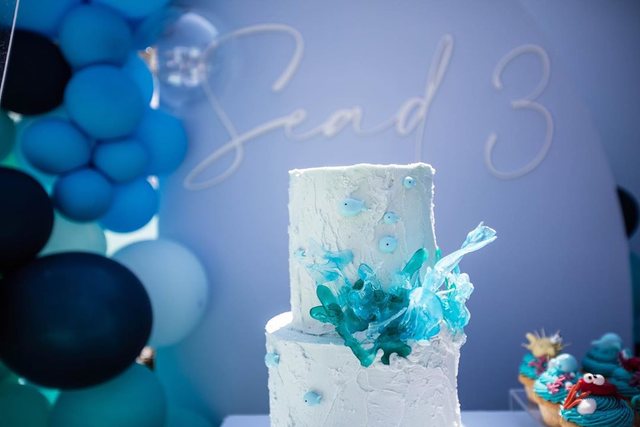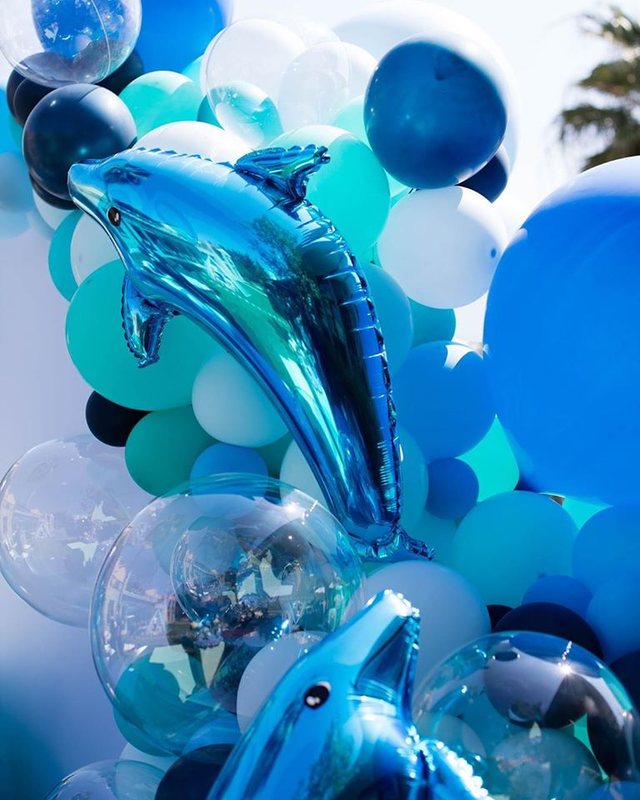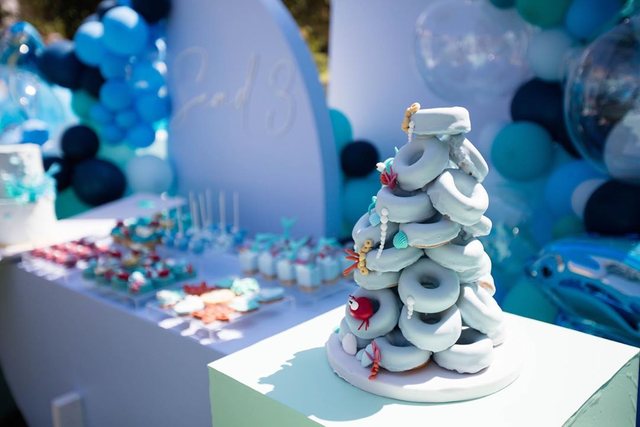 The environment was filled with bubbles - which, along with the joy of the children, brought the feeling of the depths of the sea.